When it comes to square footage, bathroom remodels are often one of the most expensive projects you can take on. A lot of work goes into that small space. But having an updated bathroom with a good flow, ample storage, and a relaxing atmosphere not only adds value to your home but also improves the quality of your daily life.
Before we jump into remodeling considerations, let's talk about the three types of bathrooms: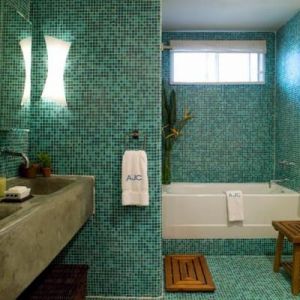 A Full Bathroom
has four parts: a sink, a toilet, and either a bathtub with a shower or a bathtub and a separate shower stall. Also called the "Master Bathroom" when adjoining the largest bedroom of the house.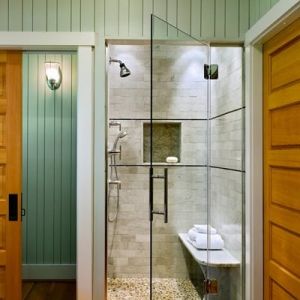 A 3/4 bathroom
has a sink, a toilet, and a shower. Some people prefer this setup for accessibility and because it's easier to maintain, but for resale purposes, the house should have at least one full bathroom.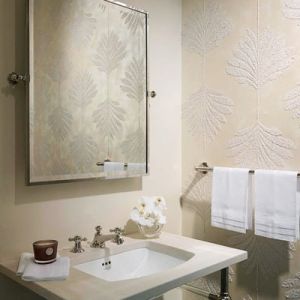 A Half Bathroom
also referred to as the "Powder Room" has only a sink and a toilet. Don't let the size fool you: they are not only convenient (especially for guests) but the perfect place to make a design statement.
You probably figured out the mystery by now: The type of bathroom is based on the main utilities: sink, toilet, shower and bathtub, and each utility equals one part.
Adding a bathroom usually improves the resale value. Bathroom count, as well as size, is extremely important to homebuyers. Who hasn't argued with a family member over when or how long they were in the bathroom? And that seems to worsen if that family member is a teenager!  So you can imagine why the number of bathrooms matters as much as the number of bedrooms when looking for a new home.
How much does a bathroom remodel cost?
If you are thinking about renovating your existing bathroom, here are the main factors that will influence the scope of work: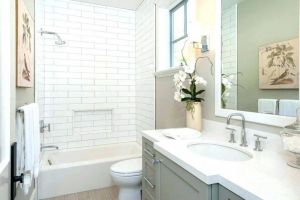 Many of the decisions when planning a renovation should be based on how long you plan on staying in your current home. If you are thinking about selling the house within the next seven years, it's wiser to craft a modest project with a mainstream look. Timeless and straightforward will please a broader range of tastes. If you plan on staying more than a decade or for the rest of your life, go ahead and build the bathroom of your dreams. The years of enjoyment are well worth it.
Think about the main reason you want to remodel. If you feel that your bathroom is dated, you can upgrade the look by replacing the tub, vanity, or fixtures. These kinds of projects are standard and usually more budget-friendly than a total overhaul. But if you are unhappy with the current layout or need more room, keep in mind that affecting the framing, electrical, and plumbing components can rapidly increase the total cost of the project.
Now that you're committed to the idea of a new bathroom, you probably want it done tomorrow. But with the many layers involved in this kind of project, you'll need lots of planning and coordination.
Once the project starts, be aware that you likely won't be able to use some or any of the features of your bathroom for significant periods. You and your family will need extra patience to find other alternatives if your home has only one bathroom.
If all aspects of the job are well planned and no unexpected problems pop up, your bathroom remodel could take as little as one or two weeks. More complicated projects could take as many as five weeks. There is always a chance to find rot during demolition, especially around the tub or the toilet. Rot repair can set back the project a couple of days.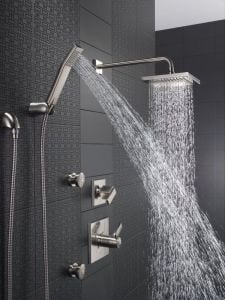 The do-it-yourself approach can be an effective way to trim costs, but a project of this magnitude is better handled by professionals. Given how many trades are required for a typical bathroom remodel—plumbers, electricians, tile setters, cabinet installers, and more—you need an experienced and trusted general contractor to manage operations.
Another common mistake is sparing on items that get used and abused on daily basis. Quality fixtures will not only look better but also last longer and they usually come with lifetime warranties.
If your bathroom remodel includes removing the old floor and installing a new one, use the opportunity to think about installing a radiant heating flooring system. Radiant heat provides warmth from the floor up through the room without cold spots, and it can be used with any kind of flooring. Not only will it keep your feet warm and cozy, but it can also be a great feature to distinguish your home from others when you decide to sell it.
11 Gregory Drive
S. Burlington, VT 05403