For many homeowners, building permits seem like a bureaucratic nuisance interfering with every home improvement project. We get it; local zoning bylaws are often long and confusing. But the truth is that building codes play a significant role in protecting the value of your home, and they even save lives.
Building permits are mainly about safety. The regulations behind building permits are based on tested parameters that ensure that buildings meet minimum safety and structural standards. Local governments update their codes every few years as new building methods and materials are introduced.
By enforcing those codes, they give you and the other occupants of the building the best chance to avoid fire, structural failure, or something as simple as a child getting his head caught between stair posts. If you sell your house, the permit process also protects future owners.
Zoning codes vary from one town to another, and the types of permits required for a project depend mainly on the scope of work. Here are the most common: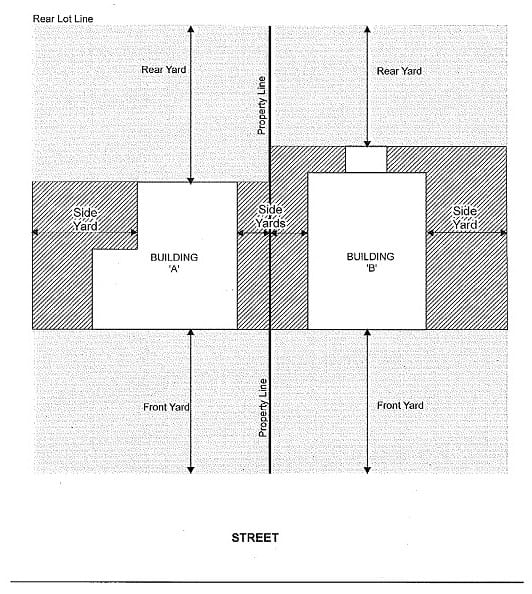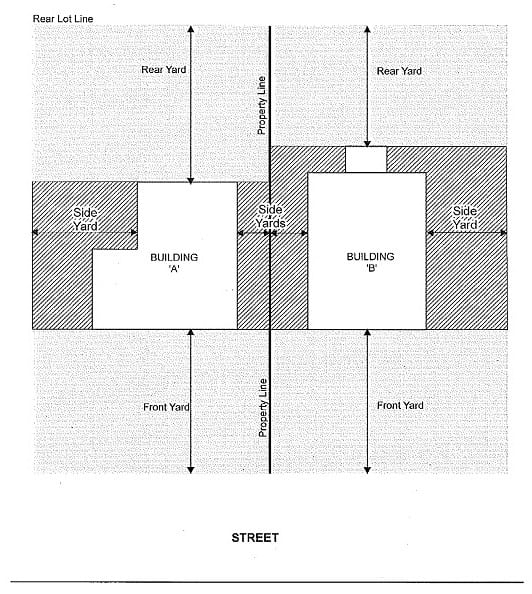 A zoning permit is typically required when you are changing the footprint of the building or adding a new structure to your property. Your application must include a sketch of the new structure location and its relation to the property line. The sketch needs to show the front, rear and side setbacks so that the zoning administrator can be sure that it won't violate any of the local zoning rules.
If your proposed project does not comply with the rules, that does not mean you have to tear up your plans. Sometimes the town will issue a variance based on a pre-determined set of factors. For instance, if you are demolishing an old structure and rebuilding in the same location, the new zoning rules may forbid the structure. However, the town may "grandfather" the structure based on its compliance when it was originally built.
If your project falls within the guidelines of the town rules, it may be approved without the need for a public hearing. If the project is large enough or does not fall within the normal scope of the town rules, you may need a public hearing to get it approved.
Local conditions will affect whether or not you need a building permit, but new construction, including additions, almost always require one. They cover everything from foundation to roofing.
Any change of use, such as remodeling a garage into a living space, will call for a permit. Ironically enough, demolishing a structure often requires a building permit as well.
Plumbing, electrical and mechanical work are sometimes covered by a building permit, but some other times, it requires a separate one, which may be issued only to the field professionals such as licensed electricians or plumbers. Work involving septic, HVAC, irrigation, and solar power systems may need a permit as well.
Simple cosmetic repairs like painting, wallpapering, new carpets, or changing a faucet don't require a permit. But there are plenty of building projects that fall into the gray area, so always check with your town clerk before starting. Believe it or not, zoning administrators want to work with you and will gladly give you all the information you need to complete your project successfully.
Some municipalities send an inspector to the job site to examine the work at different stages of completion, to make sure that construction complies with building codes. Burlington, Colchester, and Winooski are some of these. Other towns, such as South Burlington and Shelburne, will not inspect the work of your contractor, so hiring a trusted professional is vital to ensure your project is done correctly.
Because later construction covers over earlier work, more substantial projects require several inspections. It's up to the contractor or the person performing the job to schedule the inspections and plan the work around them. For example, you don't want a truckload of concrete to arrive before the inspector has examined the footings.
If you pass inspection, you can move to the next phase. If you fail, the inspector will tell you or your contractor how to correct the problem. For small matters, the problem can sometimes be corrected on the spot and approval given to continue. When you've passed your final inspection, the inspector will issue a certificate of occupancy, which verifies that your project complies with the building codes.
Doing construction without the necessary permits can cost you big. You can be fined and forced to remove the completed work, and pleading ignorance won't help your case. But instead of focusing on the negative, here are some of the reasons you should embrace the permit process:
It keeps your contractor honest. To beat out the price of a competitor, a contractor might be tempted to cut corners. Most construction work ends up hidden behind walls and under floors, and you have no way to tell. A building permit requires that a contractor use sound and safe methods and materials, and inspections assure you that he does so.
It guides your do-it-yourself project. No matter how handy you are, you aren't likely to know everything about modern building practices. When you get a permit, you'll have to show the zoning department your plans. If they don't follow the codes, the building inspector will ask you to revise them. But if you never apply for a permit, you might go ahead with work that's dangerous or unsound.
It keeps your insurance valid. Your insurance company can refuse to cover the damages of a fire resulting from an electrical job that was not up to code. Or if someone falls off a deck built without a permit, your liability insurance may not cover their injuries.
It protects the value of your home. The permit process is a matter of public record, so it's easy for a potential buyer to find out if you perform work without a permit. You may also be required to sign a Property Disclosure Statement, in which you have to reveal all problems or defects in the property. Having all the necessary permits will give you and them peace of mind.
11 Gregory Drive
S. Burlington, VT 05403