Kitchen remodeling is usually an ambitious project, but it adds considerable value to a home. Most realtors consider the kitchen the most important room in the house, so if yours is looking dated, it may be time for an upgrade. But it's not only about the looks; a good flow is equally crucial as finishes and storage, to enjoy the time you spend cooking and entertaining.
There are many factors to take into consideration, from layouts to lighting to flooring and every fixture and surface in between. Full remodeling involves not only carpentry and tiling but also plumbing, gas, and electrical. That's why it's essential to work with a contractor that can coordinate these various tasks with reliable subcontractors.
Before you meet with your prospective contractor for the first time, try to define your goals or vision. Your time is valuable, as is the contractor's, and the more prepared you are, the more successful and productive your first meeting will be. The following questions should help you narrow down the scope of work.
Are you happy with the current size of your kitchen, or do you need more space? If you want to expand, will that involve moving or eliminating walls?
How do you use your countertop and what problems are you facing? Countertop materials and prices vary widely, and the final choice should be based both on budget and longevity.
Do you need to replace your cabinets or just resurface them? Paint and new hardware are a great way to update the look on a budget, but only if there are no structural issues.
Will you be changing, moving or adding lighting? Light layering is essential to creating a balanced environment so start looking at task, ambient, and accent light fixtures.
Are you replacing the floor? As with your countertops, you want to consider not only looks but also performance when selecting a material.
Are you upgrading the appliances? Older appliances tend to be smaller than modern ones, so you need to consider how cabinets and/or countertops are going to accommodate them.
Will you be changing or moving the sink? Changing faucets or adding new ones may involve additional plumbing also.
Do you want to add or replace the backsplash? There are unlimited materials, textures, and colors to choose from; this is the time to get creative and let your personality shine!
By working through the checklist above, you'll be able to prioritize your wish list and customize the perfect kitchen remodel for you. Once you have a working plan, you can meet with your contractor to discuss the options.
If the checklist left you with more questions than answers, don't worry; an experienced contractor will be able to guide you through the process and advise you on getting the best value for your investment.
You'll be glad you did your homework when you and your close ones are enjoying the new space.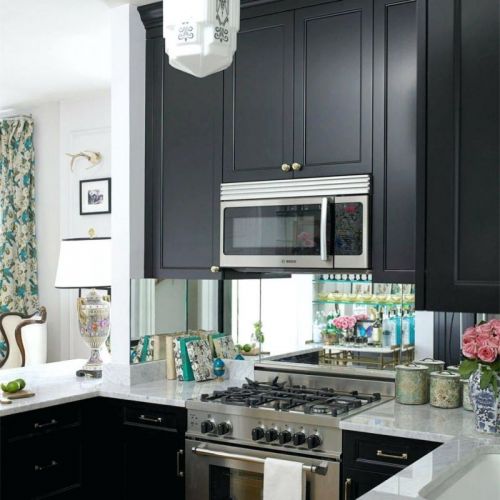 11 Gregory Drive
S. Burlington, VT 05403