Few home projects enhance the performance, curb appeal, and value of your house like new exterior siding. Siding not only offers protection and insulation, but it also influences your home's style dramatically. Before upgrading your siding, it's essential to educate yourself on the different choices, so you can attain the aesthetics you desire within your budget.
Keep on reading to learn about the most popular types of siding, their features, pricing, and maintenance considerations: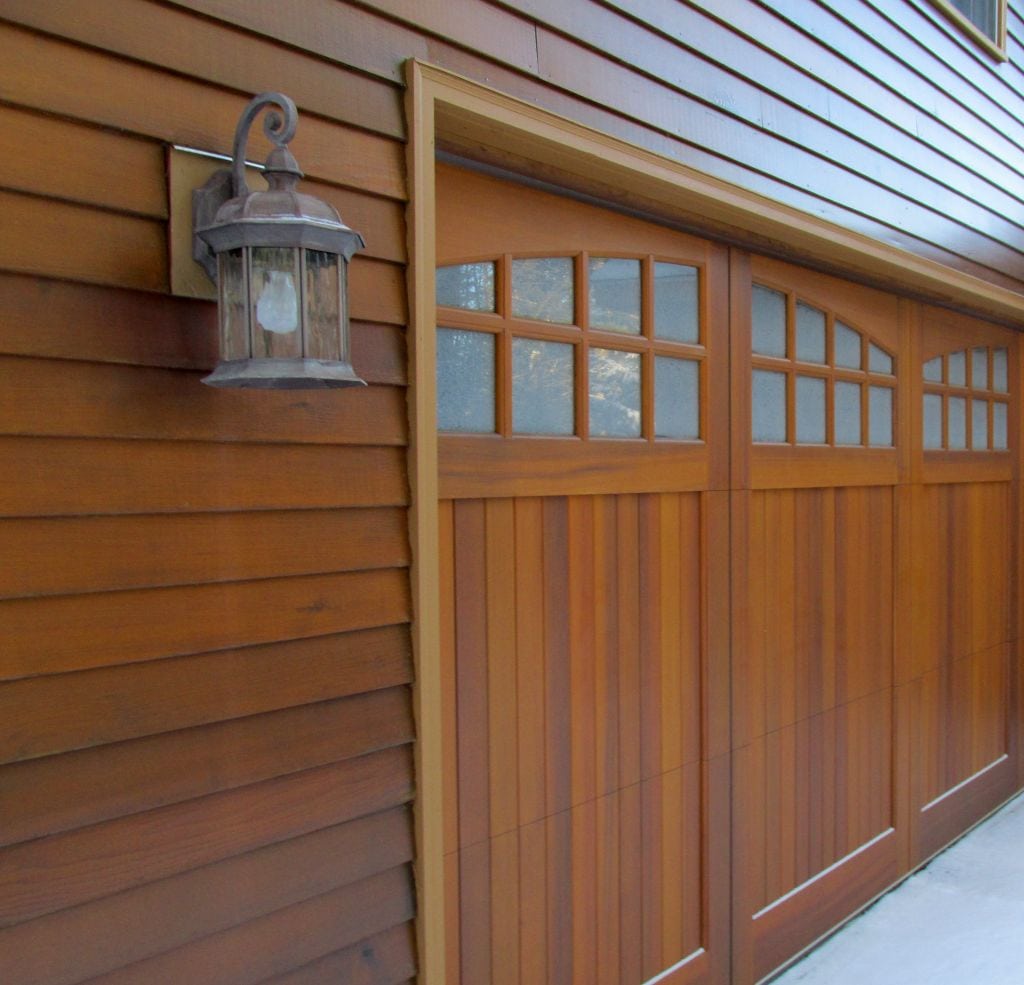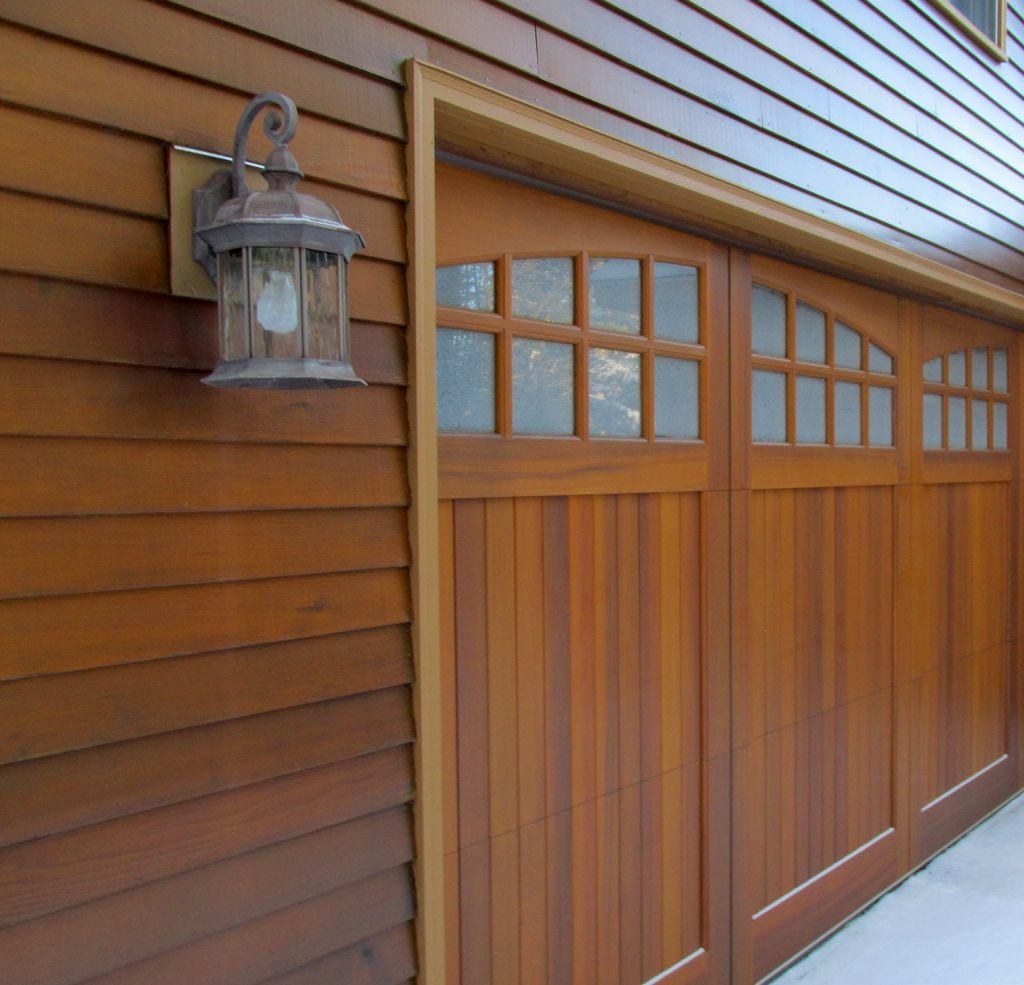 Few would disagree that wood siding is the most attractive of home siding options. Classic and welcoming, wood siding comes in a variety of species (spruce, pine, fir, cedar, and redwood) and forms (clapboard, shakes or shingles, board, and batten, or engineered planks). Wood siding typically costs around $10 to $15 per square foot installed without the finish.
With dedicated maintenance, wood can last generations, but neglected becomes an ideal host for insects and rot. Clear finishes should be reapplied every two years; semi-transparent stains every three years; and paints every five years.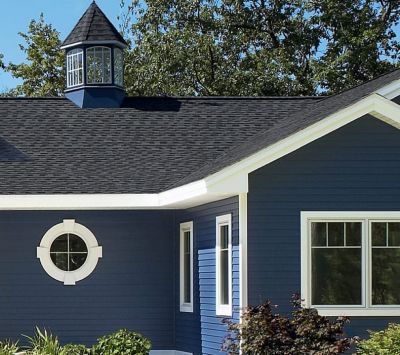 Vinyl is by far the leader on new home siding installations. While some design professionals and homeowners are turned off by the "plastic look," the endless color options and styles, durability, and low cost are significant factors for its popularity. Pricing ranges between $5 to $10 per square foot, installed.
Vinyl siding has a lifespan of 30-40 years. Because the color is throughout the material, nicks and scratches don't show up, and it never needs repainting. It's also very low maintenance: power washing once in a while is all you need to keep it looking new.
For areas like Vermont, there is an insulated vinyl siding that features a layer of expanded polystyrene foam, providing an insulating value of R-2 to R-6. It's more expensive than regular traditional vinyl siding, but you will recoup the money in energy savings.
Vinyl siding is water-resistant but not waterproof. Poor installation can lead to water seeping behind the paneling, which leads to mold and rot. Lower quality vinyl sidings are known to warp under extreme heat or cold.
Vinyl siding is not the most eco-friendly material. Its manufacturing can produce dioxin and other toxins. If not recycled properly, it can last centuries in landfills.
Wood siding has a high R-Value making it a very energy efficient insulator. To relieve the pressure on old-growth forests, choose wood siding that has a Forest Stewardship Council certification. That means that it came from sustainable forests.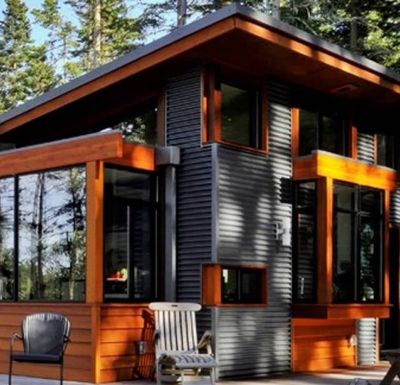 Metal siding has evolved over the years into a very low-maintenance and popular siding choice for newer homes. It offers a modern aesthetic and can make a bold statement when appropriately installed. The most popular types are aluminum and steel, and the cost ranges from $15 to $20 per square foot installed. Aluminum siding is a soft metal, so it can be dented easily. Steel siding is heavy and takes longer to install, making it a more expensive option.
Metal is fire resistant, and it can outlive most of the other siding materials.  Although it does not get rot or mold, it can rust if not well installed and finished.
Metal siding, steel in particular, comes from recycled sources like junked cars and scrapped building materials. Steel is easily recyclable, making it a viable option for environmentally friendly siding. Metal siding helps conserve energy in the summer or year-round warm places because it reflects heat, but it's a poor insulator in the winter because it does not does retain warmth.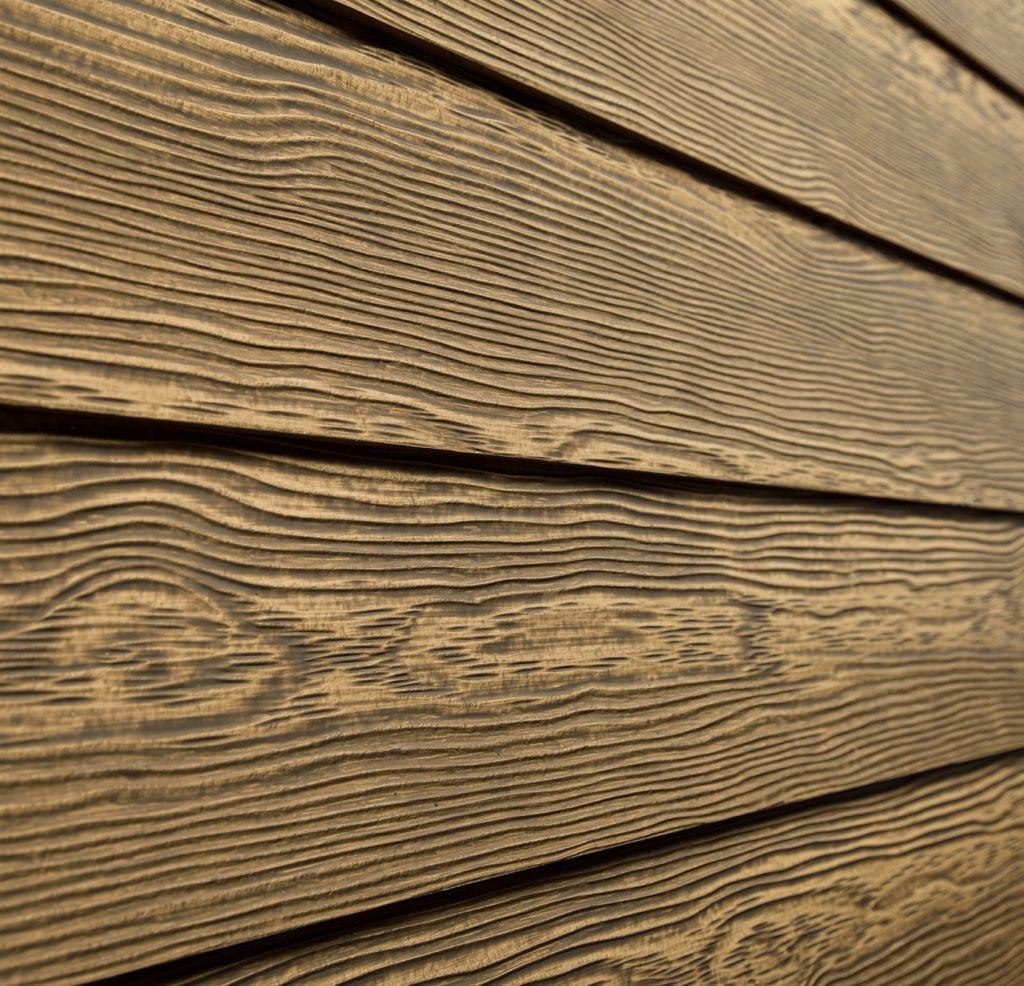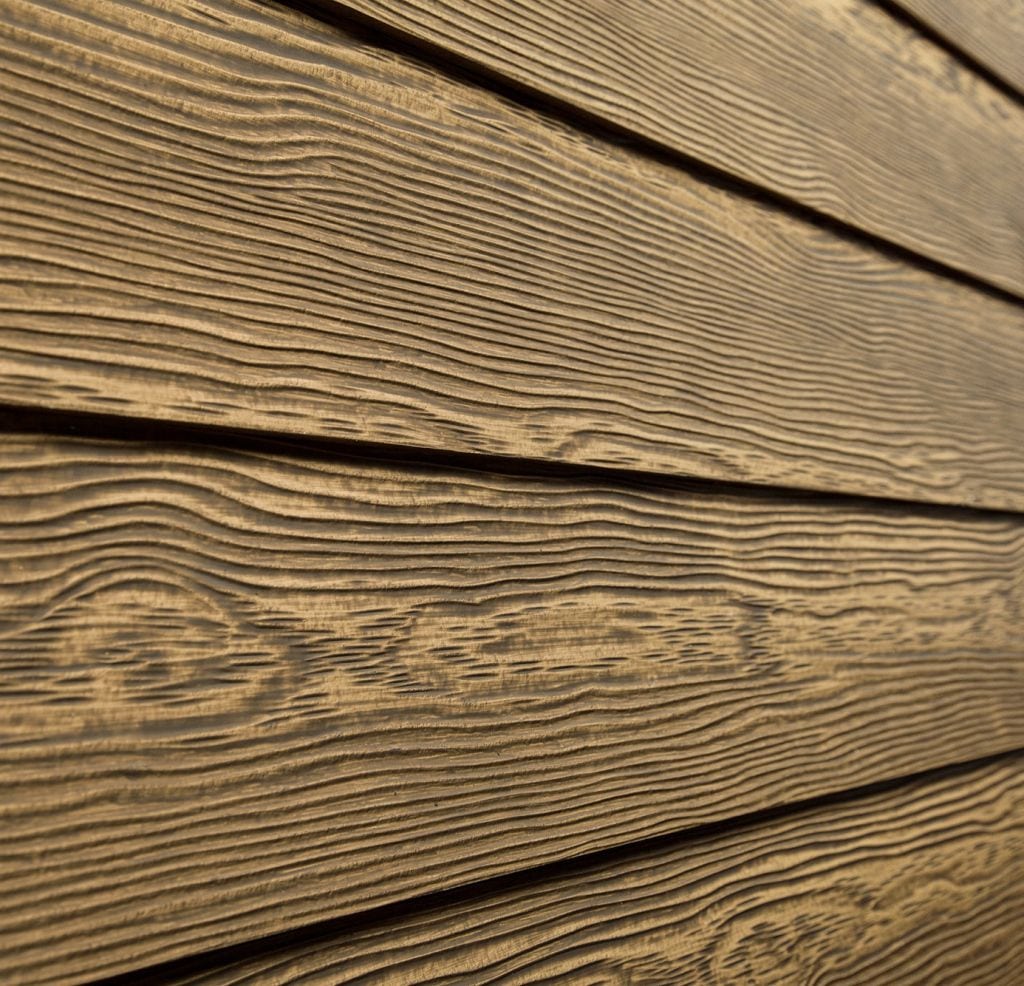 One of the latest developments in residential siding, fiber cement, is durable and very low-maintenance. It is made from a mixture of wood fibers, sand, and cement and built to mimic the look and feel of natural wood siding, with less maintenance. It installs like wood siding, and it comes in the form of beveled planks, shingle or shakes, and stucco-panel styles.  Trim and millwork pieces are also available to create high-end finishes.
Fiber cement is extremely fire resistant with a Class 1A fire rating. Rot and decay resistant, it fares well with salty air too so that it can be used in coastal areas.
The cost of fiber cement siding is between $10 to $15 per square foot installed. It comes in many design and color options, including brick and stone textures. Most manufacturers offer a guarantee of 15 years against fading and chipping. After that, it needs to be repainted.
Because it is made from natural and recycled materials, fiber cement is a greener material than vinyl siding. The biggest con of fiber cement is its weight. This siding is quite heavy, so more expensive to install. Special cutting tools are also required.
Did you know that power washing can bring you siding back to life? Contact Sparkles to get your free estimate.
11 Gregory Drive
S. Burlington, VT 05403