Good fences make good neighbors. Privacy and security are the usual reasons to install one, but the type of fence you choose will also play a key role in your home's exterior aesthetics.
Here in Vermont, a good fence is one that can withstand the freezing and thawing cycle of the soil. Fences typically do not have concrete footings below the frost line (60 inches deep) to support them, so it's essential to use the best installation method to minimize movement and ensure your fence will last a long time. We recommend using a gravel base under and around the posts. Pouring concrete can get you into trouble here in New England, because as the ground freezes and thaws, the soil moves, causing the fence to heave and rack within a few years.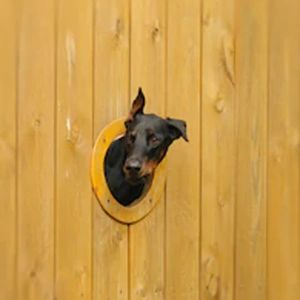 Dog Fence
Fido needs space to play and exercise, but you want to keep him safely inside your yard.
The fence height and material depend on the size and personality of your furry friends, so they cannot run through, dig under, or jump over.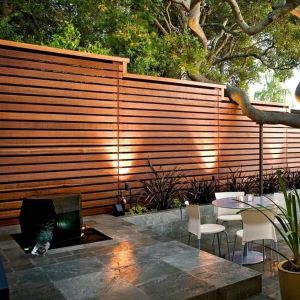 Privacy Fence
Got a nosey neighbor?
Or maybe just want a space where you can enjoy the outdoors on your terms? A privacy fence is just the thing for you. These are usually six feet tall and either completely solid or hard to see through.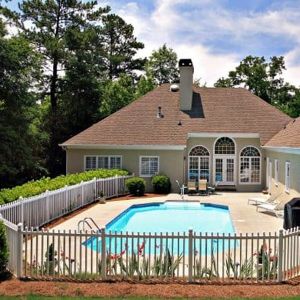 Pool Fence
An open pool can be a liability risk, so most insurance companies require you to have a fence around it. The right fence will not only add safety, but it can also improve the look of your landscaping and add value to your home.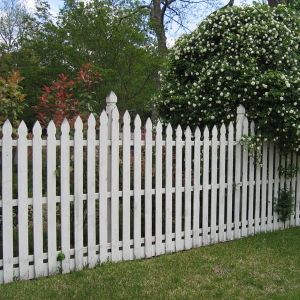 Picket
Best for front yards, gardens, and pool enclosures. Usually 3 to 4 feet high, they are named for their widely spaced pointy-topped pickets, which discourage climbing and shed raindrops.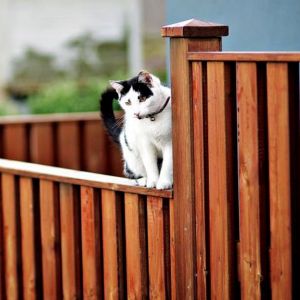 Stockade
Best for privacy and wind and noise protection. They are made of boards that butt against each other, forming a solid panel. One side of the panel shows the faces of the pickets while the other shows the rails.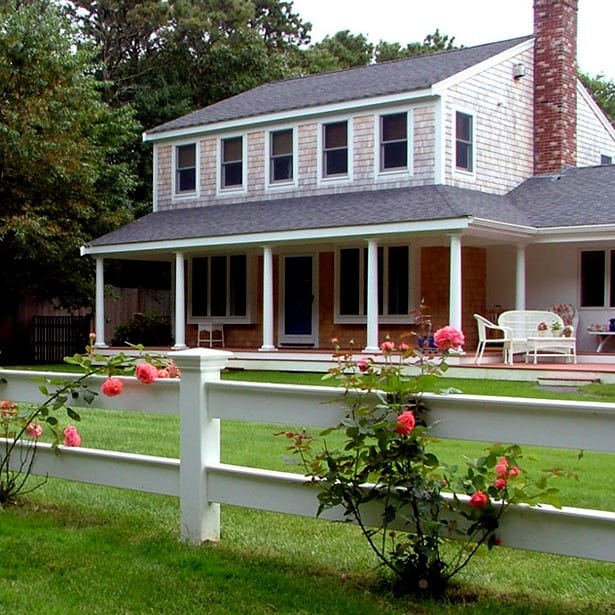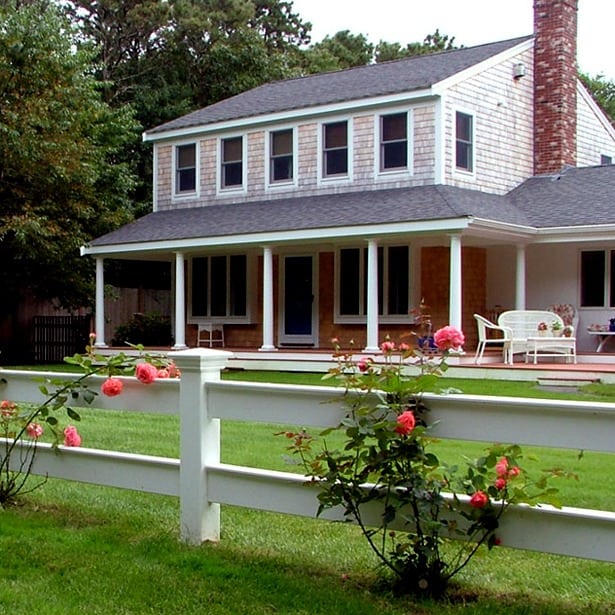 Post & Rail
Best for large boundaries and enclosing fields. It's one of the most budget-friendly fences and traditionally used for penning livestock. It can also make a bold demarcation between properties.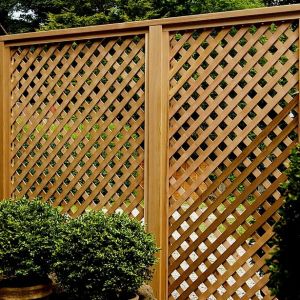 Lattice
Best for gardens, decks, patios, and pools. Crisscrossing strips of lath obscure the view while allowing air and light to pass through.
A perfect screen for climbing plants.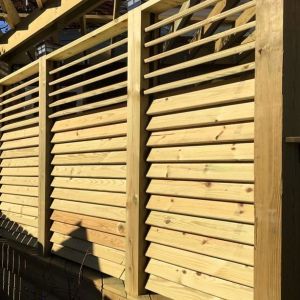 Louver
Best for pools, decks, parking pads, and patios. Vertical louvers or staggered boards afford privacy when viewed straight on but allow airflow and open views from the side.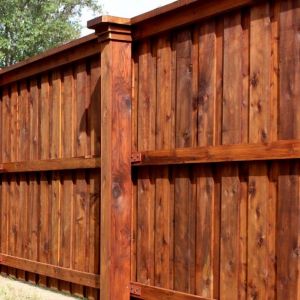 Board on Board
Best for privacy. Also called shadowbox, it's made by alternating boards on each side of the rail. This type of fence is also visually appealing because it looks the same on both sides.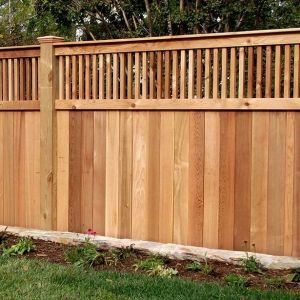 Wood
Wood is the most popular fencing because it's warm and welcoming, but it requires ongoing maintenance. Pine, douglas fir, redwood, cedar, and cypress are the most common materials.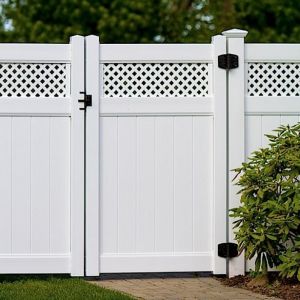 Vinyl
Low maintenance and easy to clean, vinyl fencing is known to last for 10+ years without fading. It comes in every style imaginable but color options are limited to only white, light tan, and dark tan.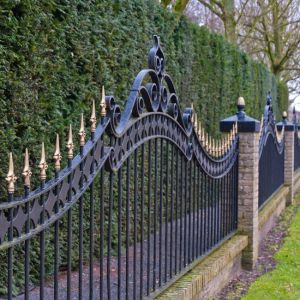 Metal
Wrought iron fences have survived centuries of style changes because they are beautiful and extremely durable. Newer options are cast iron, aluminum, and steel. Fiberglass is also used to mimic metal fencing.
Make sure you check your town's regulations for fencing before settling for a style or material. Some towns have particular rules about setbacks, so maintenance can be provided on both sides of the fence without entering the adjacent property. They also require that the finished side of the fence faces the neighbors and the public street.  Fences placed within a Clear Sight Triangle along driveways and at street intersections, or between an existing building and the front property line, can't be higher than 3 feet above the curb, so they don't block the view for pedestrians and drivers. Styles, materials, and dimensions of the proposed fence need to be compatible with the context of the neighborhood and the use of the property.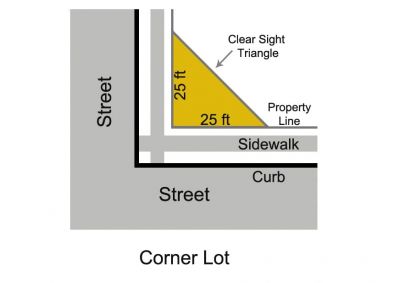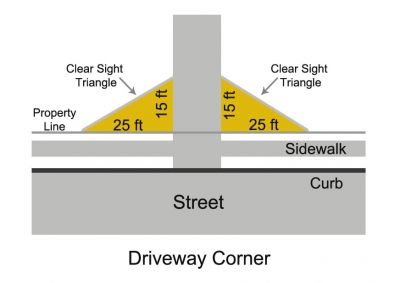 11 Gregory Drive
S. Burlington, VT 05403