There are few pleasures in Vermont like standing on a deck, grilling something tasty, and watching the sun go down on your backyard. If you are ready to reward yourself with a new deck and make the most of the warm weather, these are the important things to consider:
In places with harsh winters, proper structural support is a requirement if you want to enjoy your porch for many, many years. The support posts need to go beyond the frost level, and in Vermont, that means 54″ into the ground. To achieve this, we can excavate the area and install concrete posts, or we can drill helical piers below grade. Helical piers cost less, but you cannot use them if the soil is dense clay or has boulders. The size and design of the porch will determine the total number of support posts needed.
Pressure-treated lumber is the #1 option for posts, joists, beams, and all the other structural parts of your deck. Pressure-treated wood, also known as ACQ (Alkaline Copper Quaternary), can support more weight and span longer distances than cedar, redwood, or other woods commonly used for building decks. And not only is it less expensive, but it has special preservatives that protect it from rot, insects, and fungal deterioration. No matter what decking materials you use on top, pressure-treated framing is a must.
Decks are usually attached to the house with a pressure treated ledger board. Since infiltrating rainwater can travel in all directions, flashing is a vital step to ensure that moisture cannot reach the house. In the past, metal flashing and extra layers of roofing felt (tar paper) were often used, but nowadays, vinyl "Z" flashing and rolls of vinyl back flashing do a better job. Ideally, the house's sheathing should be triple protected from moisture: with building paper or roofing felt stapled to the sheathing, then with back flashing, and then the Z flashing, which also protects the ledger itself.
Wood is the original and most common decking choice because it's natural, sturdy, easy to install, and feels good under bare feet. But it also requires a lot of maintenance, and it can rot, splinter, and warp. Even though all wood naturally weathers to a gray color, it should be cleaned and re-stained every two to three years to keep it looking its best. Pressure-treated lumber can last up to 15 years, making it the least expensive option. Above that, there is cedar and redwood; tropical hardwoods like Red Balau or IPE are top of the line.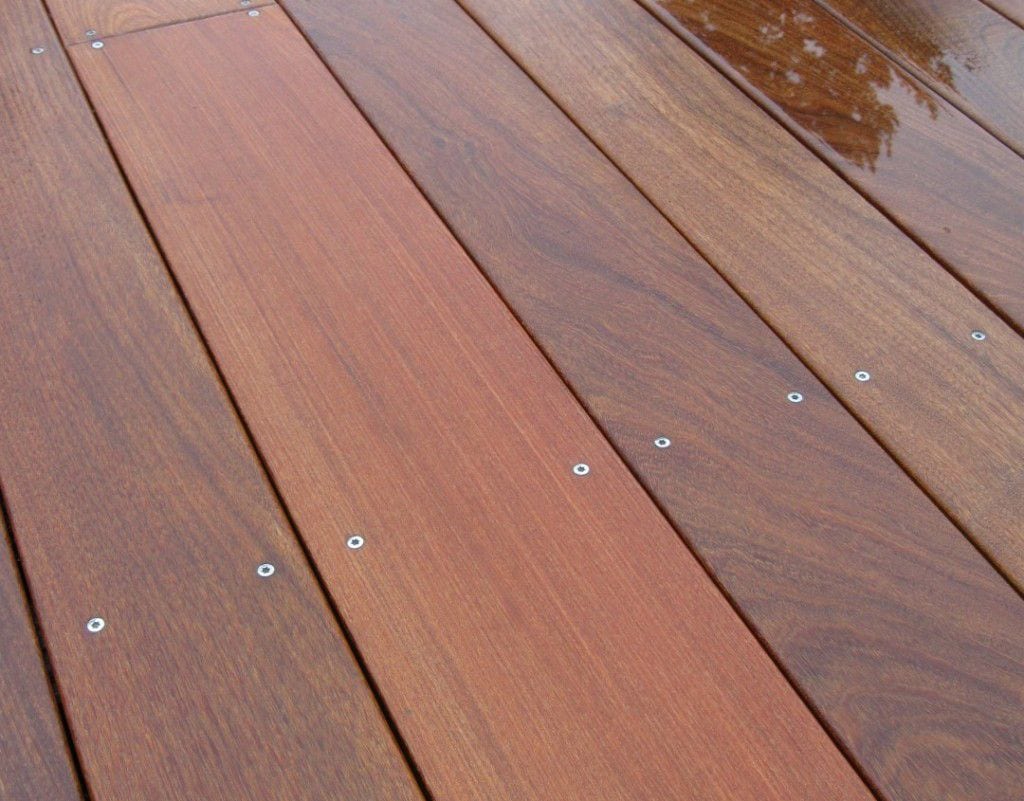 Other options are composite wood, engineered wood, or PVC. These materials don't splinter or need paint or stain, and the only requirement to keep them looking like new is power-washing when they get dirty.
Traditional wood railings are still a popular choice, as they are economical but still classic and elegant. However, as mentioned above, they need the most maintenance as they tend to damage more easily and require regular staining or painting.
Other options are aluminum, cable, cap-stock composite, glass, steel, and vinyl. With so many beautiful styles and configurations in the market, the challenge is choosing just one!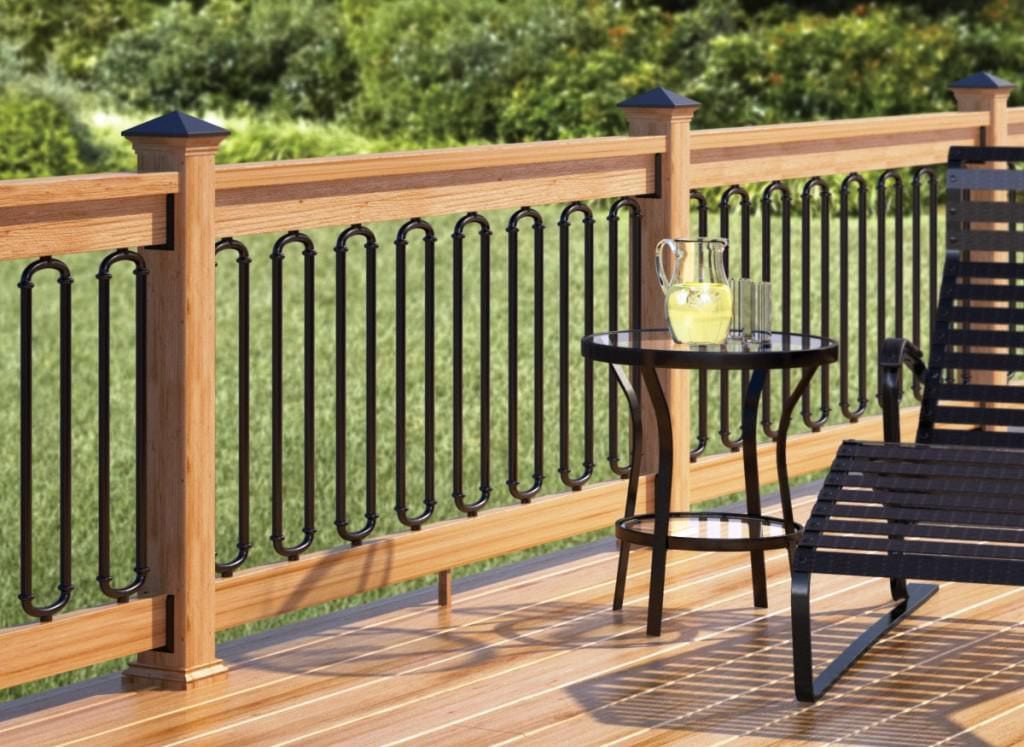 Now that you understand the components of deck construction, we can break down the labor costs:
| | |
| --- | --- |
| Excavating and installing concrete footings (per footing with materials) | $550 – $900 |
| Installing Techno Posts (per post with materials) | $300 |
| Framing (per square foot, includes pressure-treated lumber) | $8 – $16 |
| Decking Installation (per square foot) | $5 – $8 |
| Railing Installation (per linear foot) | $20 – $60 |
| Staining (per square foot with materials) | $4 – $6 |
11 Gregory Drive
S. Burlington, VT 05403