There are few pleasures in Vermont like relaxing on a deck, grilling something tasty, and watching the sun go down in your backyard. If you are ready to reward yourself with a new deck and make the most of the warm weather, we can help! Click here to see our standard deck packages or scroll down to learn more about material options:
Pressure-treated lumber is a favorite decking material due to its low cost and longevity. The most common types of lumber for decks are pine and fir, treated to resist fungus, decay, and insect infestations.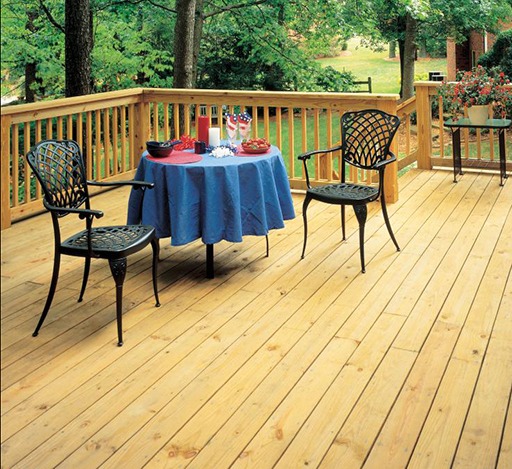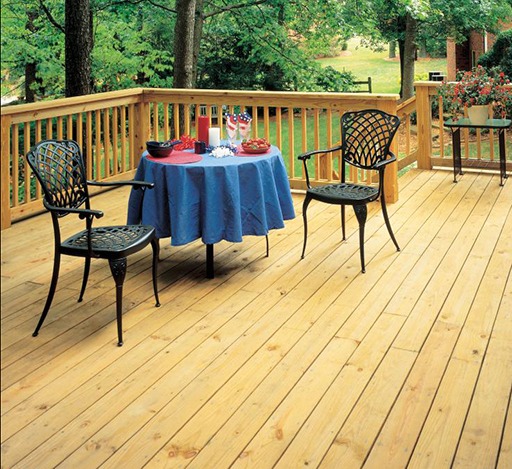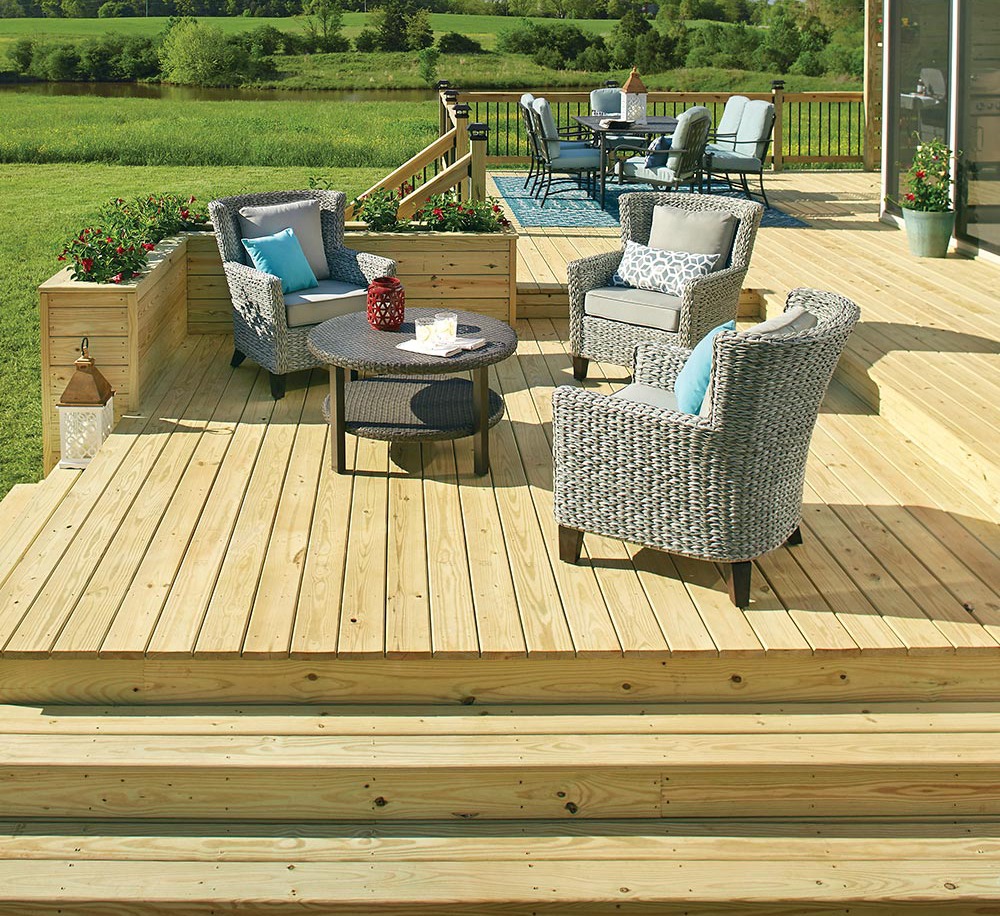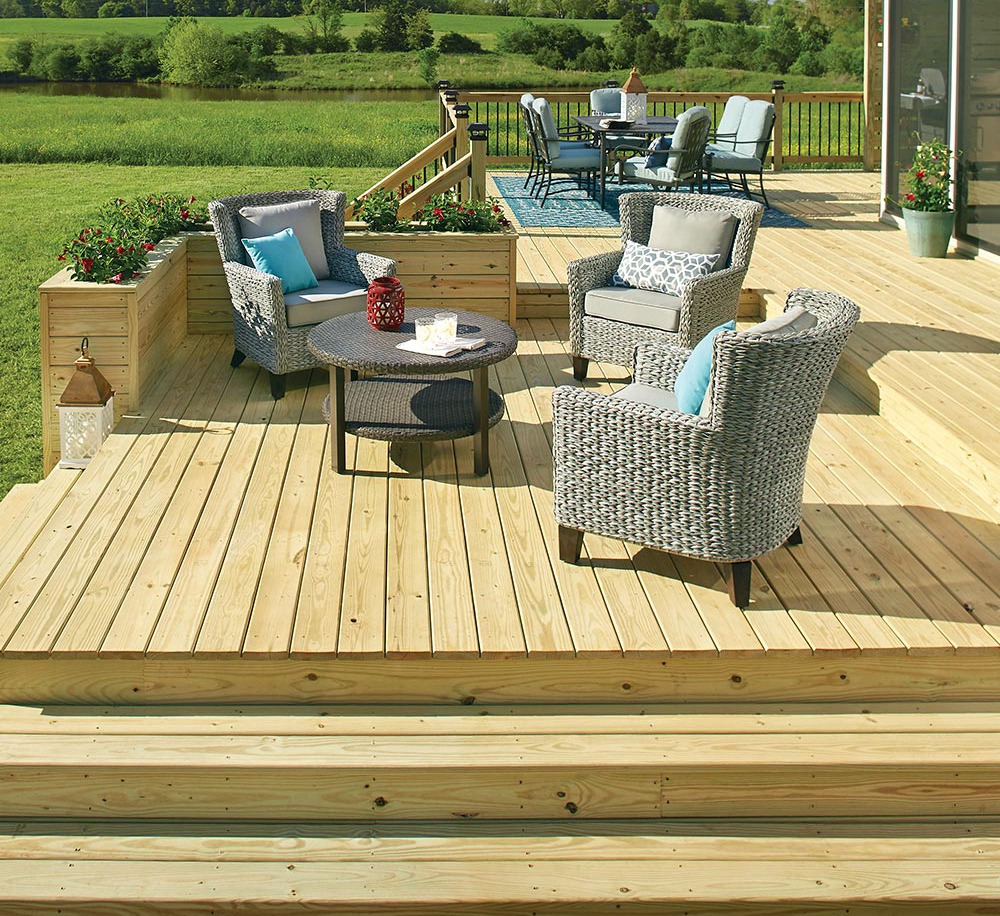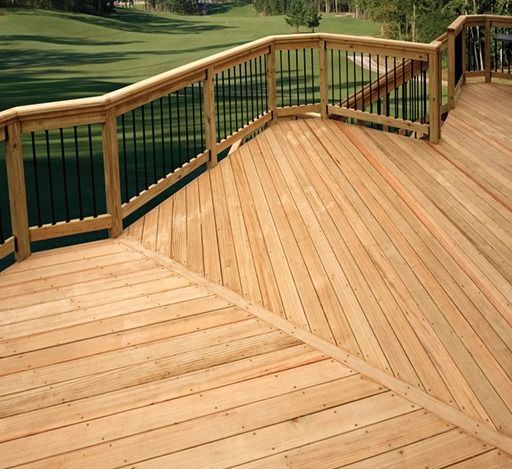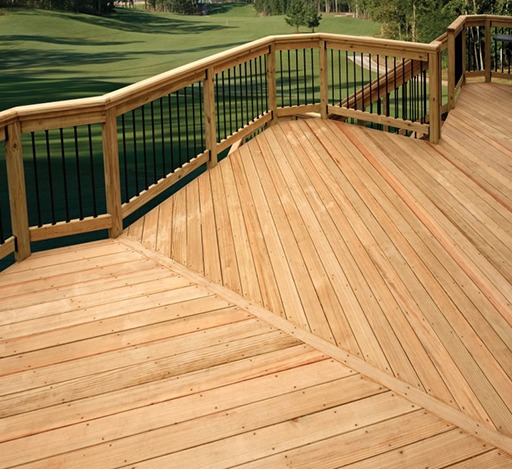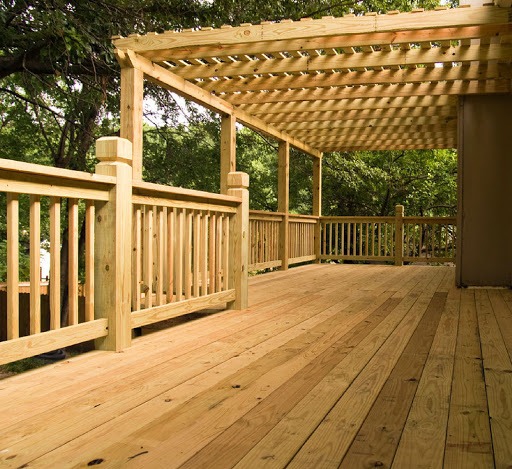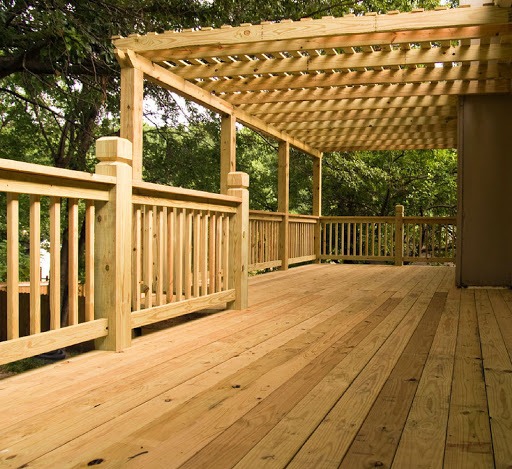 Cedar's warm tone and unique wood grain patterns are unmatched. Inherent insect and rot resistance gives it outstanding durability, and it can be easily stained or painted.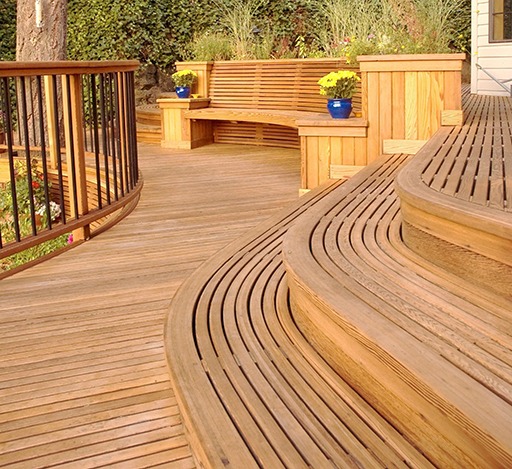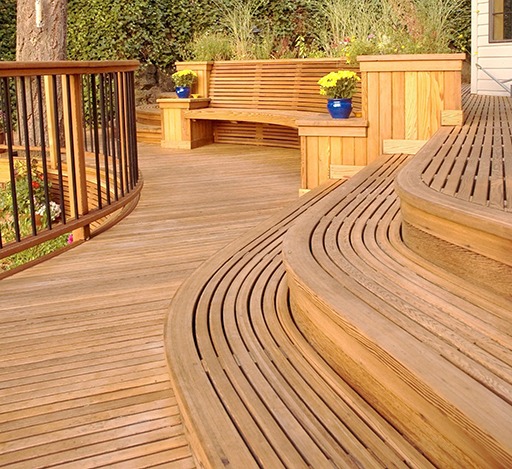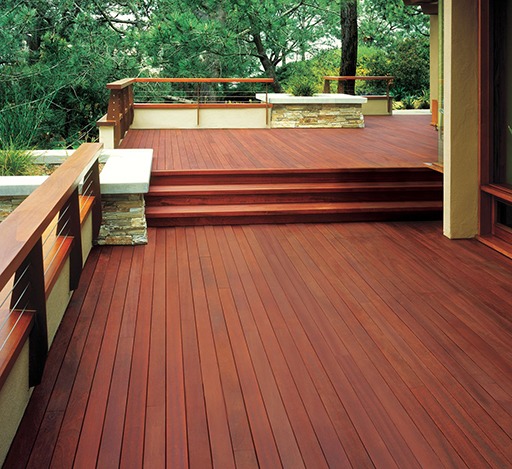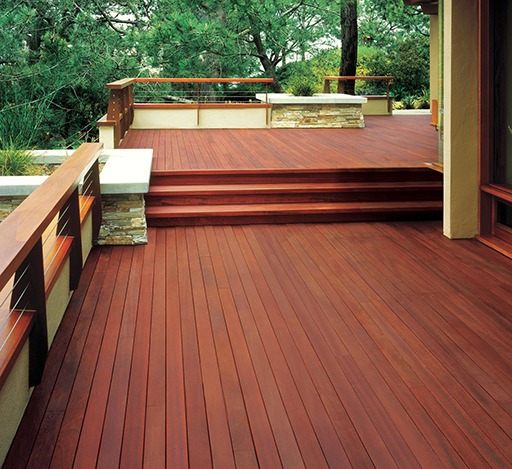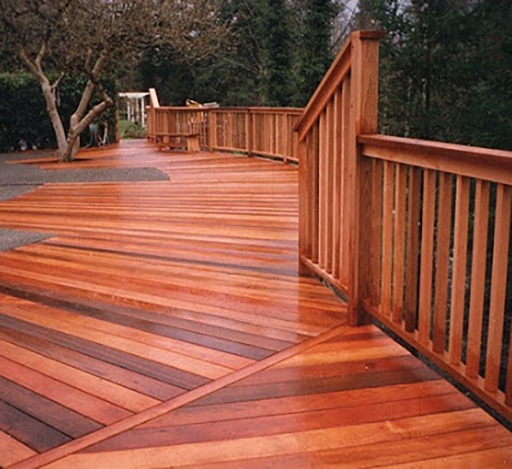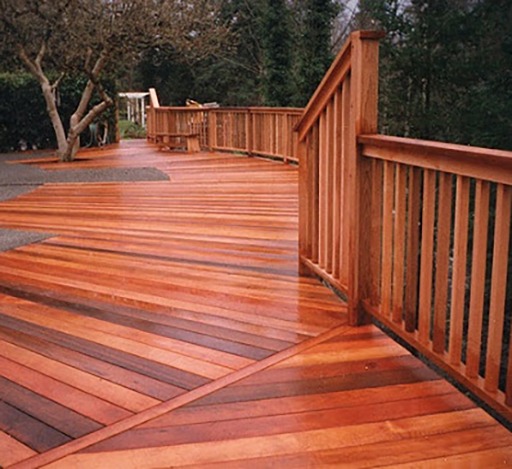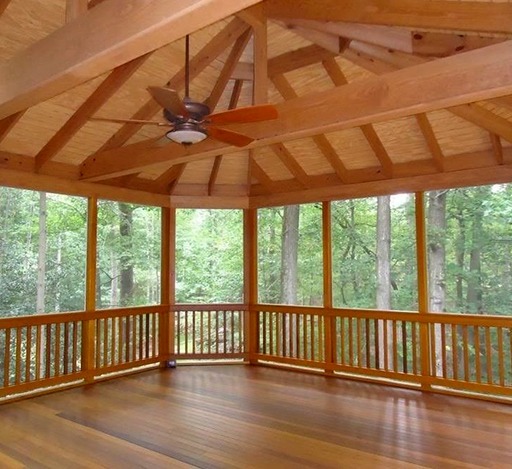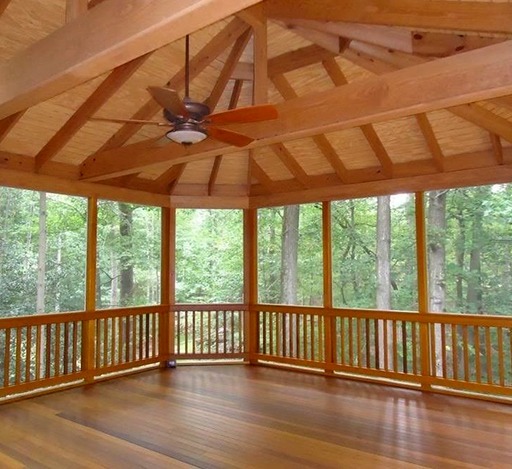 Composite decking is made of equal parts of waste wood and recycled plastic mixed with pigments, ultraviolet inhibitors, and borate preservatives. This low-maintenance material comes with a high price tag compared to pressure-treated lumber, but it can easily surpass the lifespan of a wood deck by 10 or 15 years. In addition to being insect-proof, composite decking won't rot, split, splinter, or crack.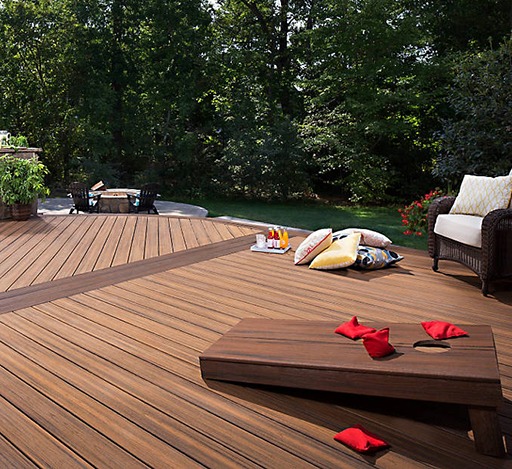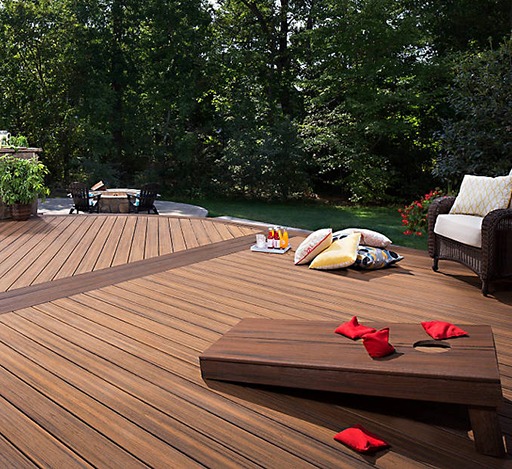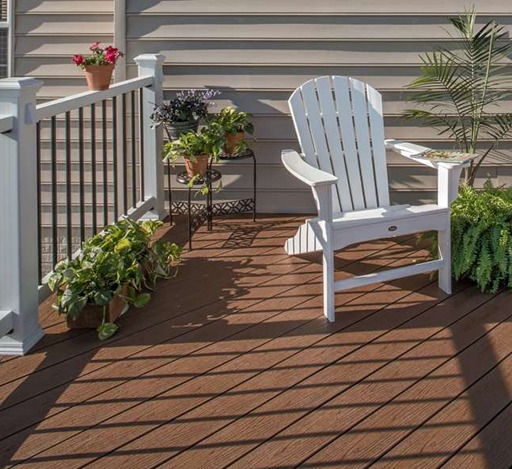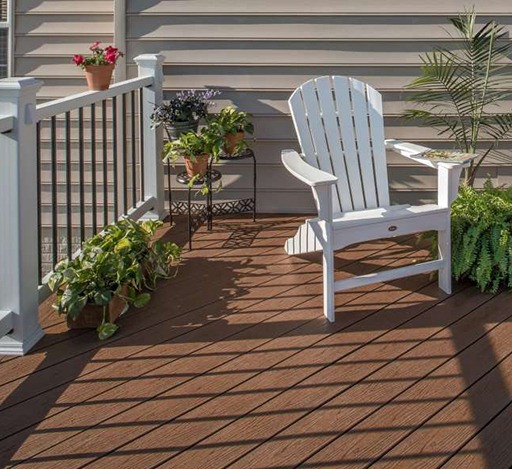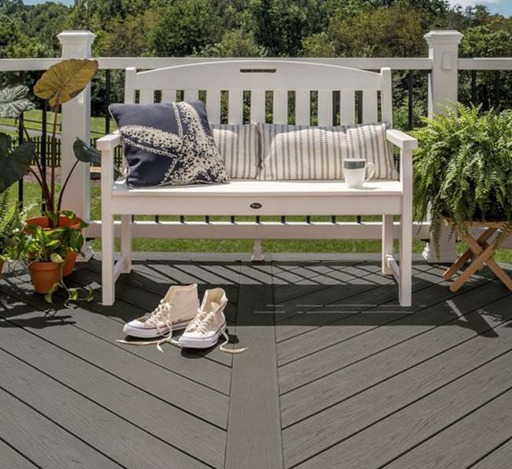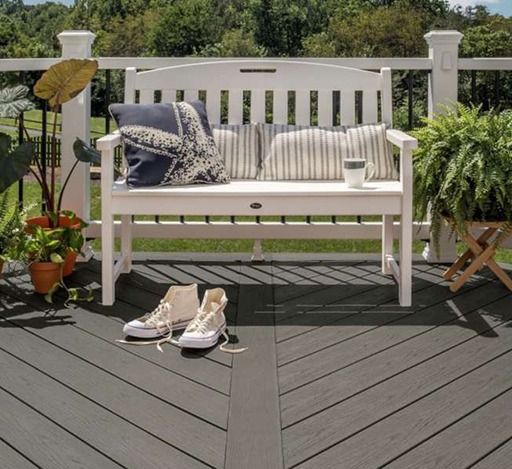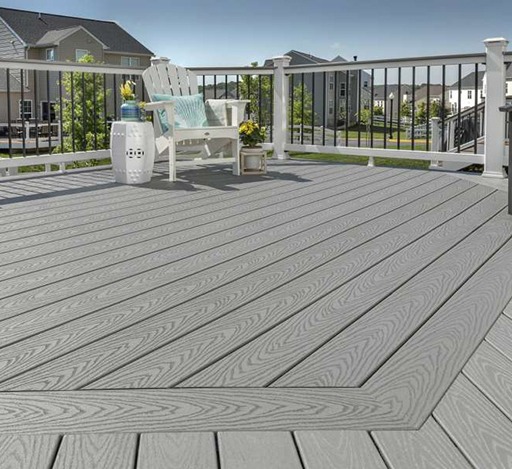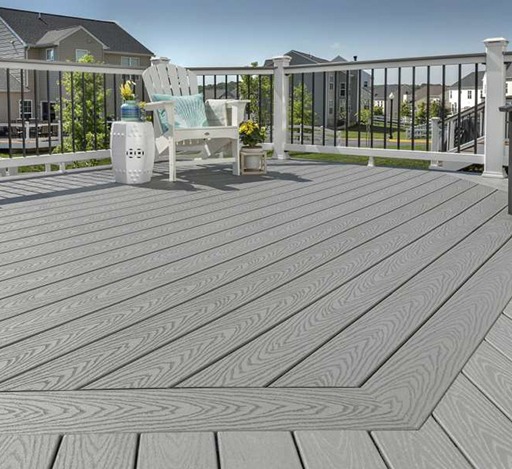 PVC is rapidly gaining favor as a material that is as close to maintenance-free as decking will ever be. PVC decking boards are 100% synthetic, therefore they are mold, mildew, moisture, stain, and scratch resistant. On the downside, PVC decking tends to get warmer in the summertime and it doesn't have any resemblance to wood.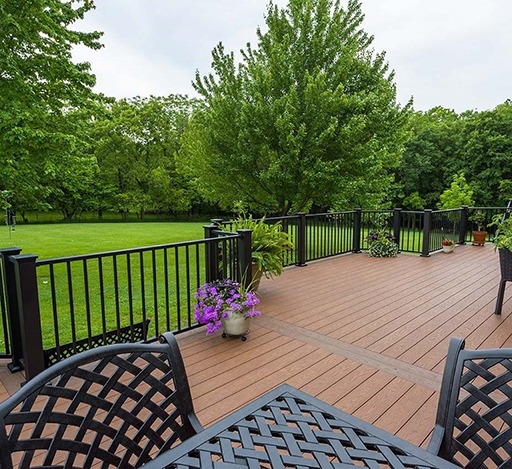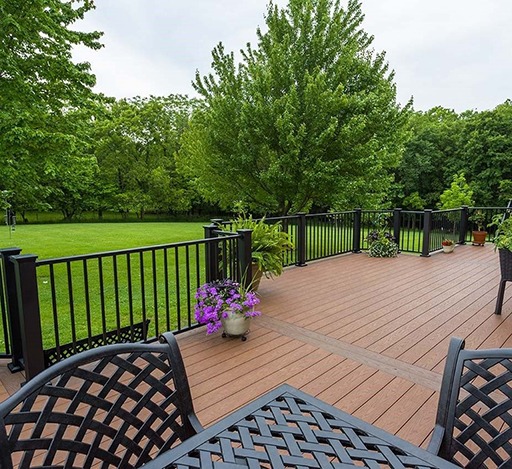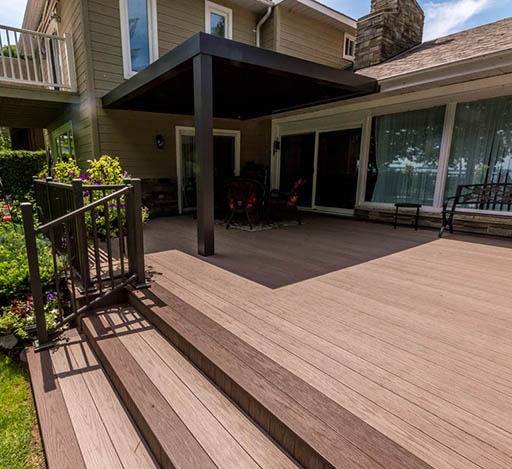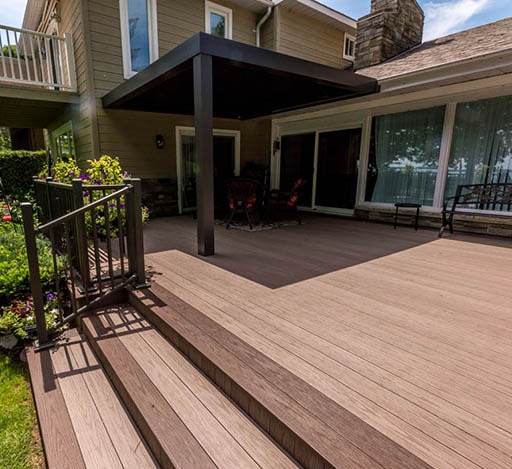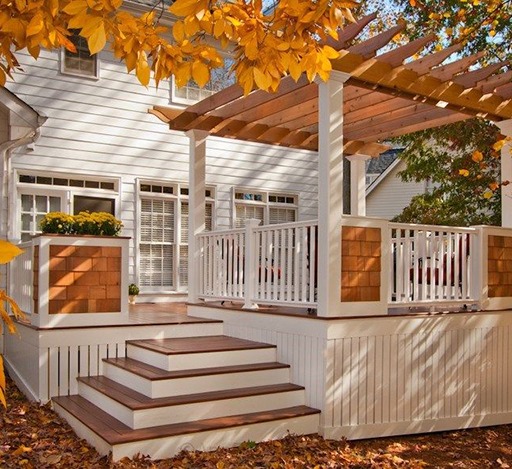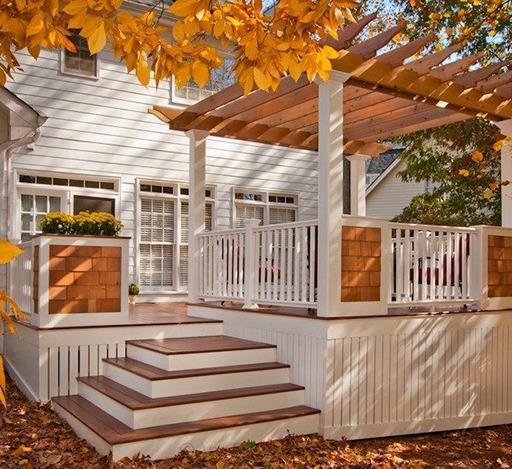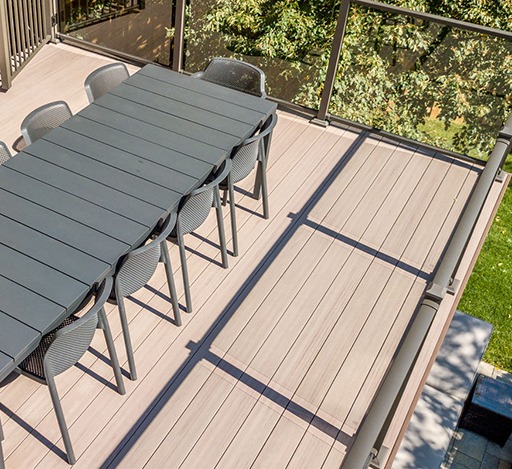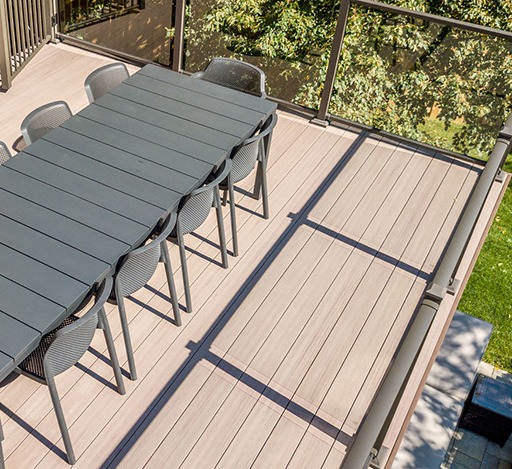 Traditional wood railings are a popular choice, as they are economical but still classic and elegant. However, they need the most maintenance as they tend to damage more easily and require regular staining or painting.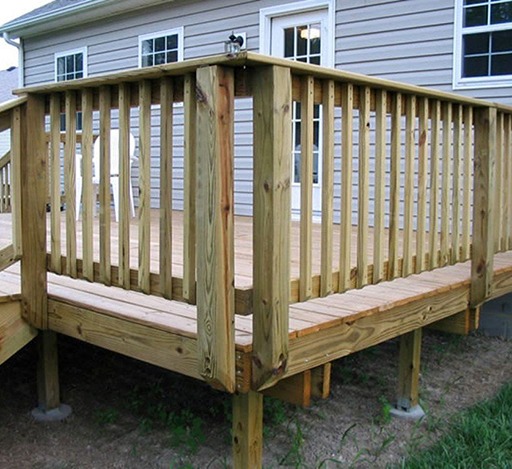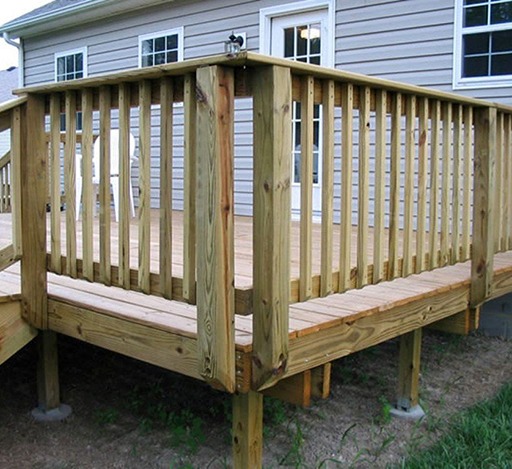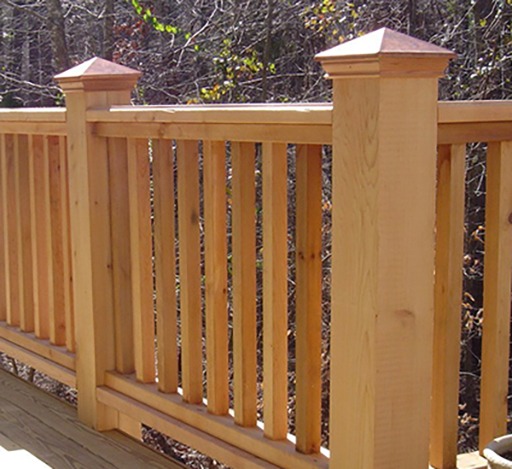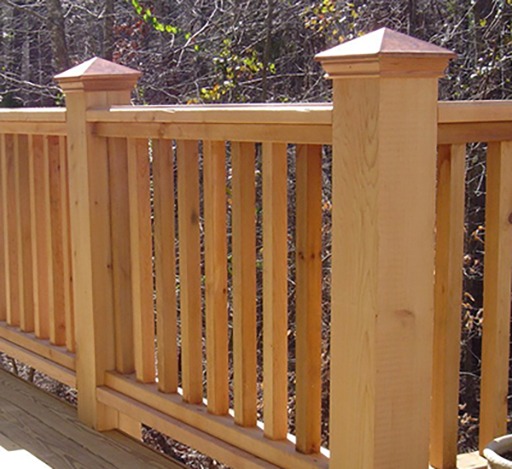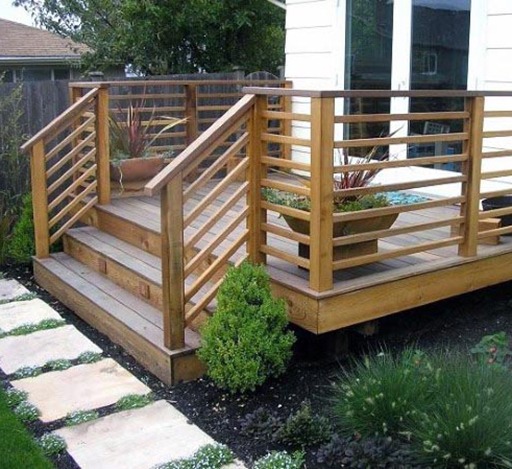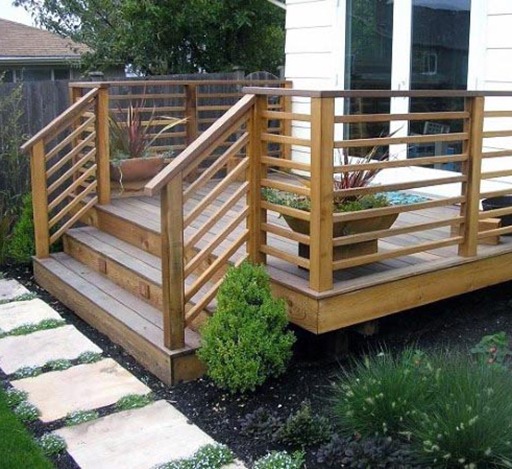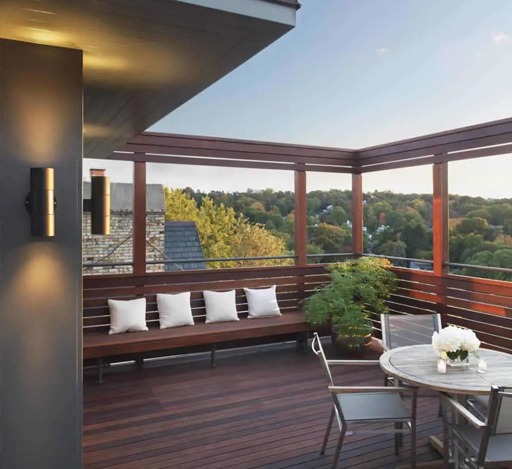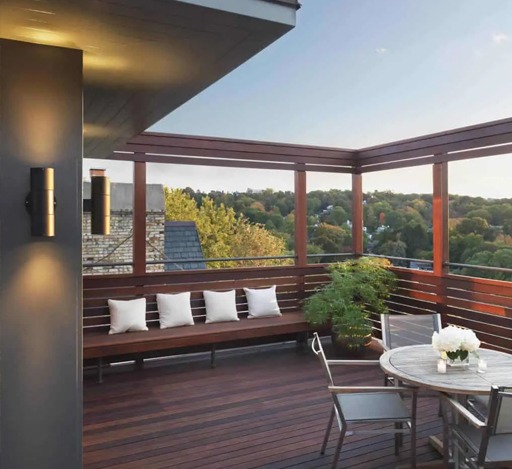 A metal railing provides a clean appearance that is versatile enough to be used in classic as well as modern designs. You can choose between aluminum, steel, or wrought iron.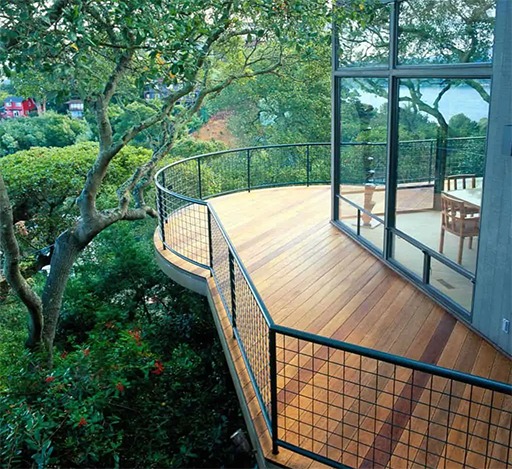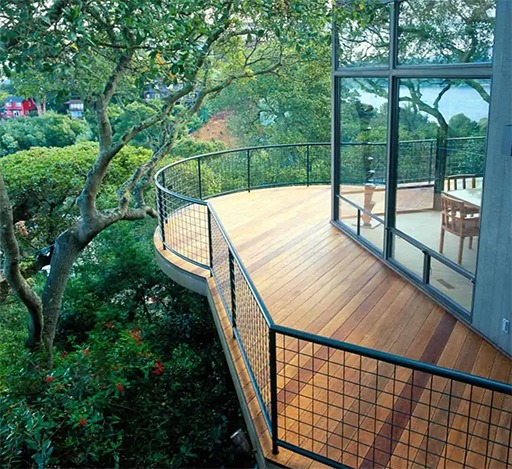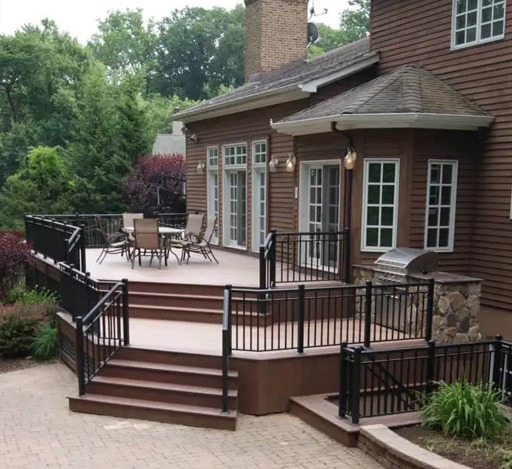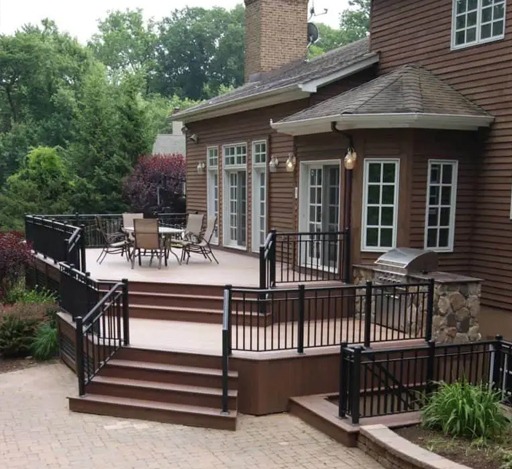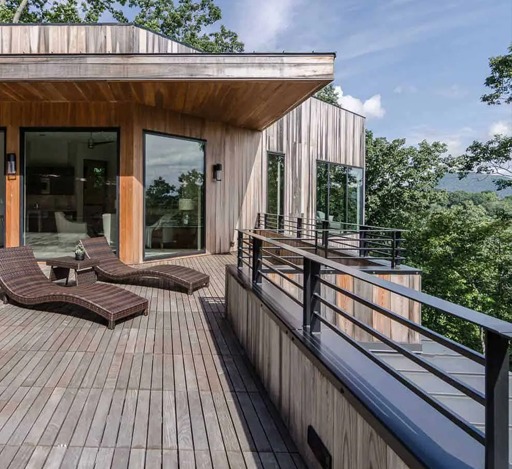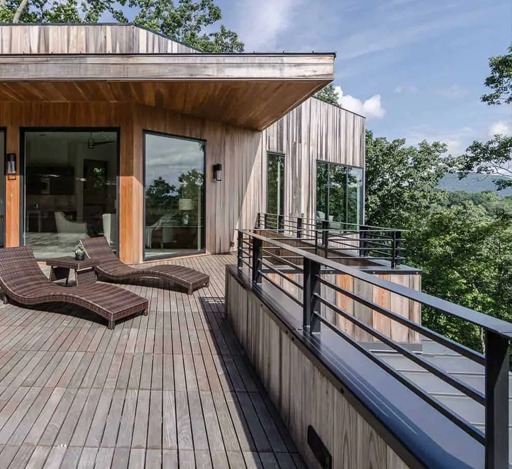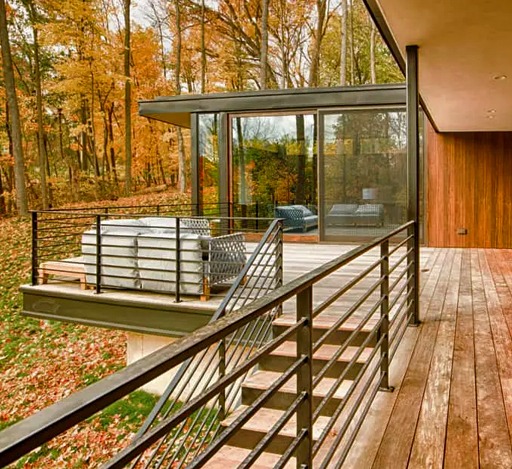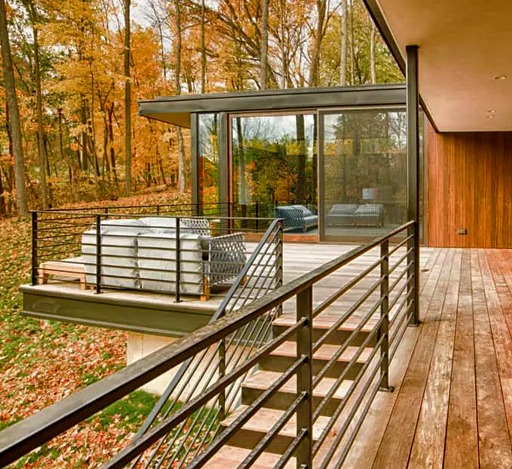 For the best of both worlds while adding architectural interest, check out the options below.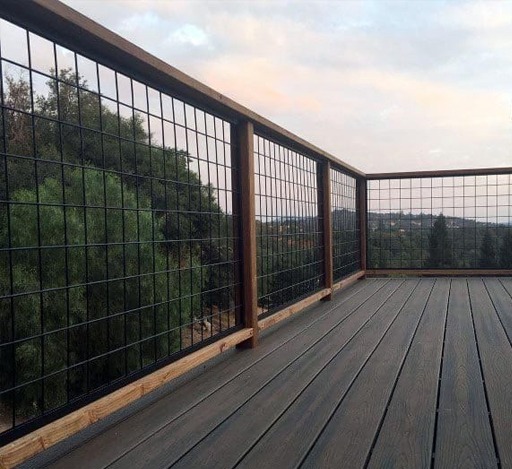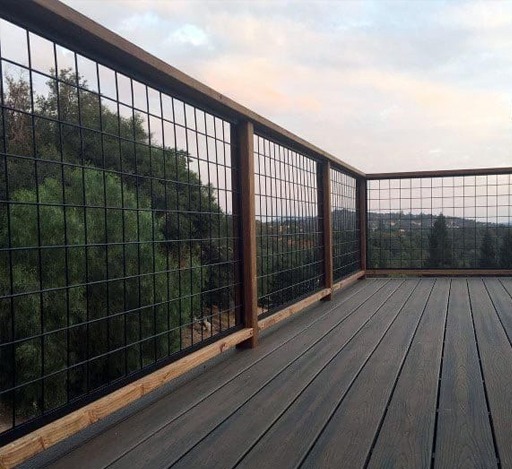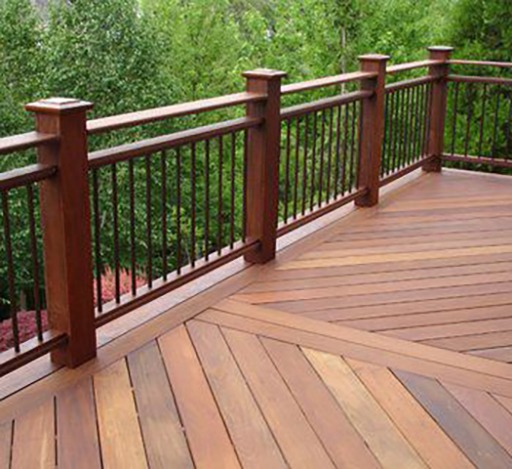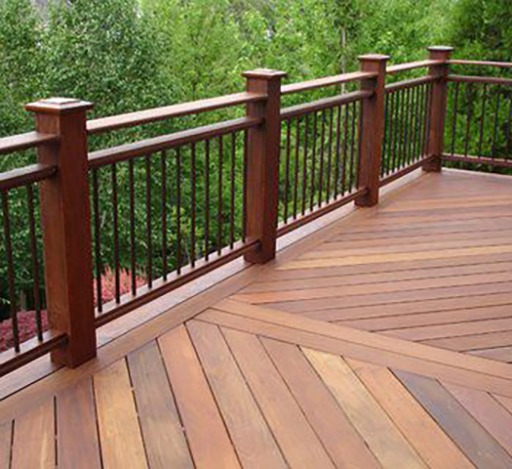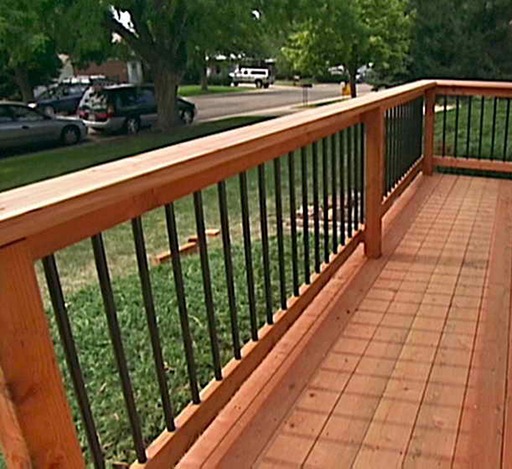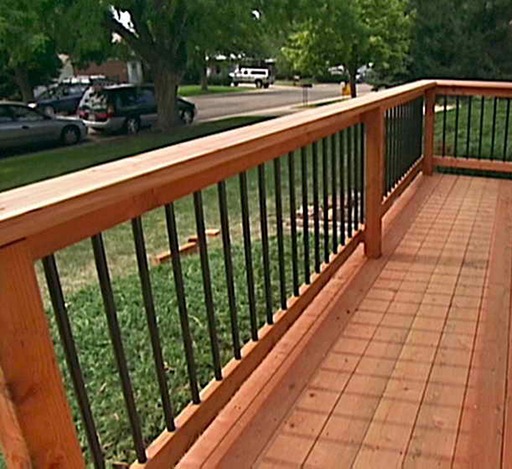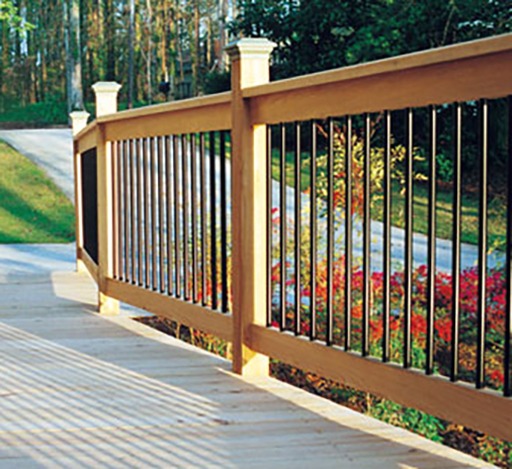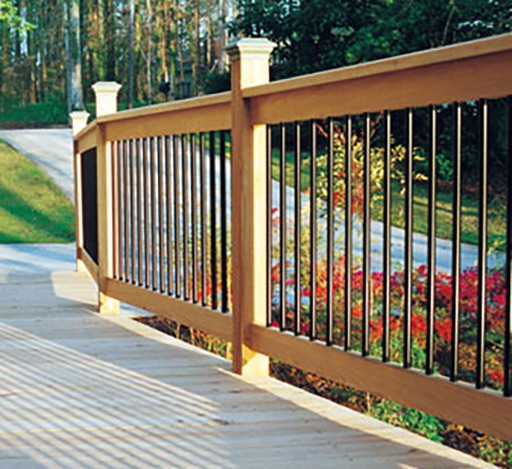 Vinyl railings are affordable, durable, and low maintenance. Nowadays you can find any design and color to complement the style of your home, whether classic or modern. They offer many trimmings and configurations and some even have ambient lighting.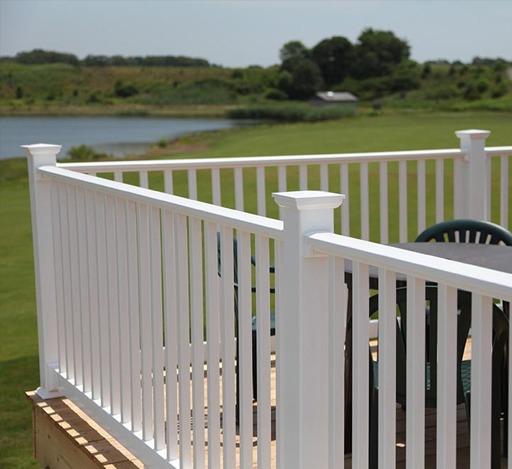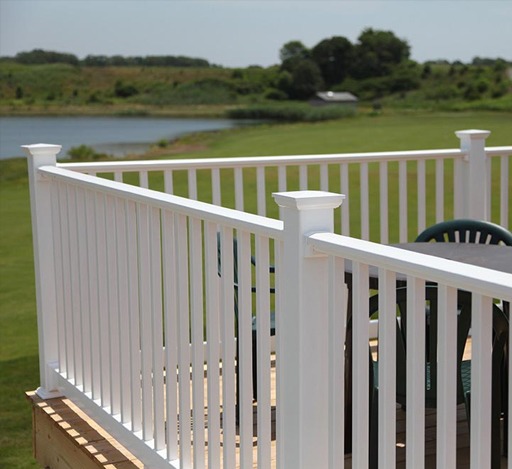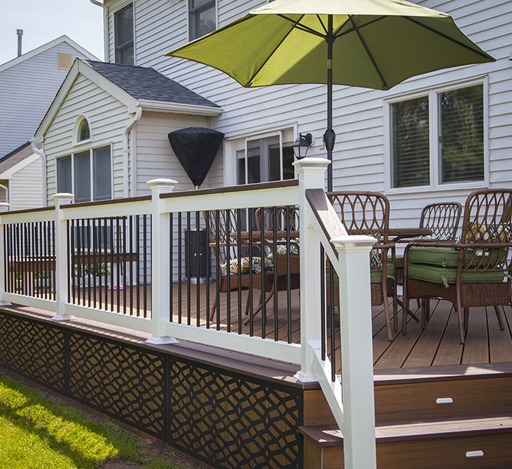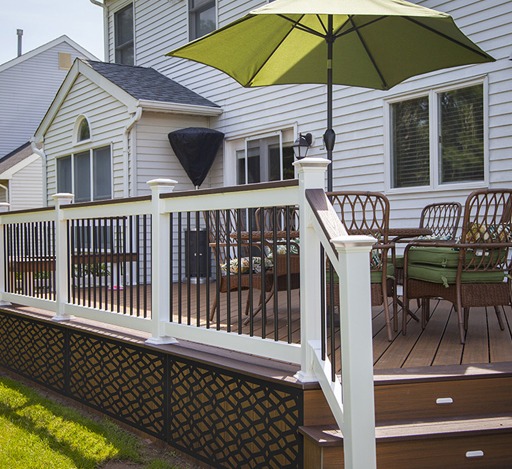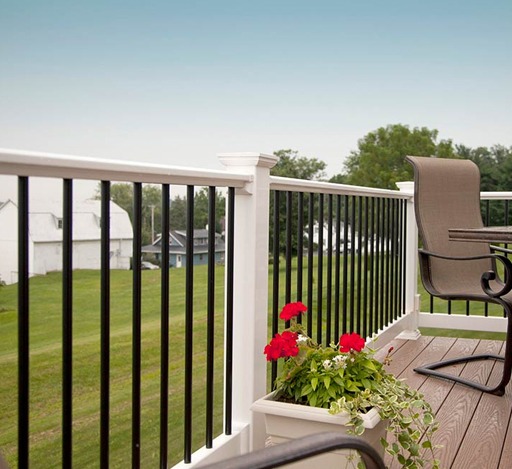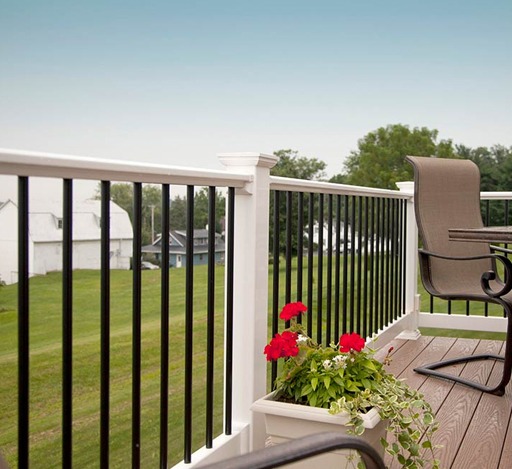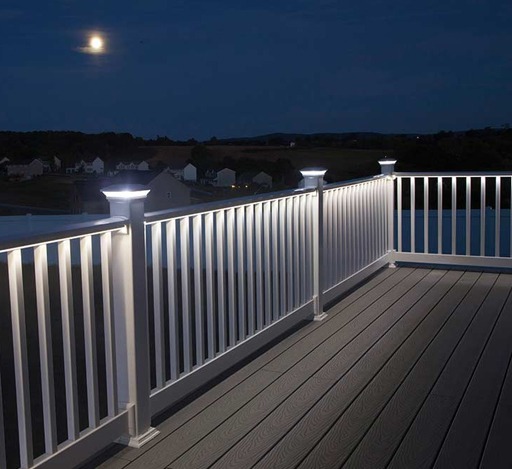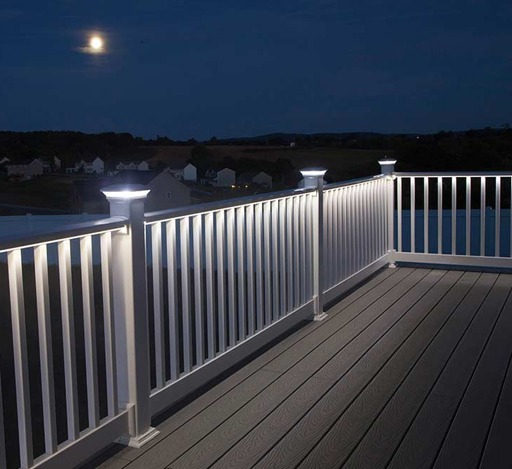 Composite railing systems are a good option for people that like the look of wood but don't want to deal with the maintenance. Composite materials won't splinter, rot, or lose strength over time like natural wood. The hidden hardware also helps achieve a clean look that is easy to maintain.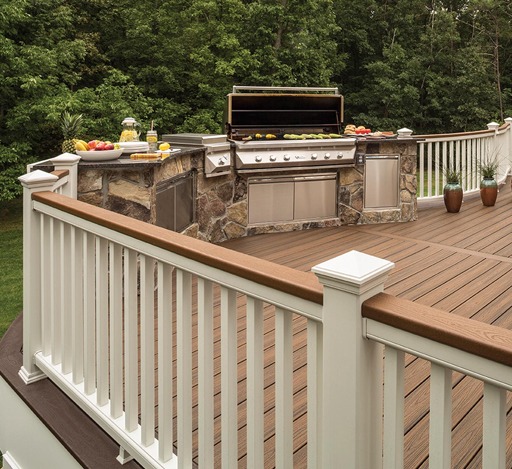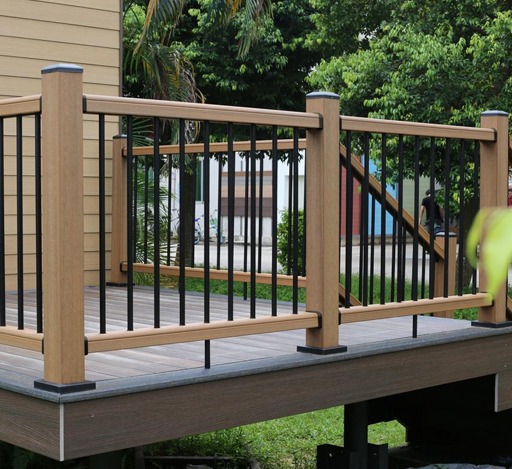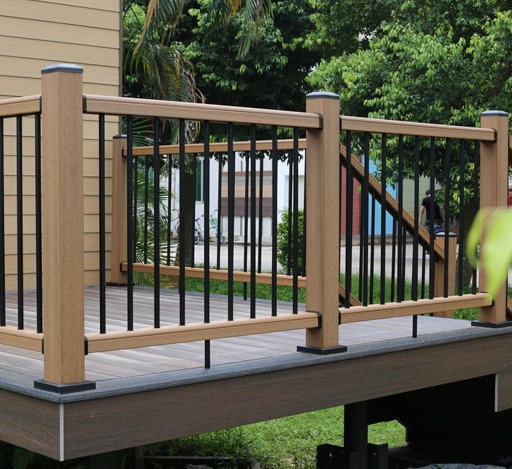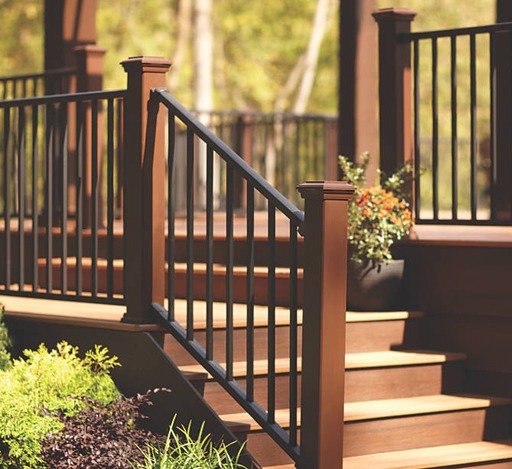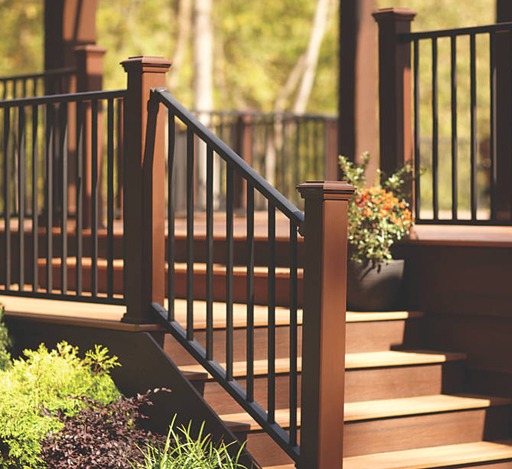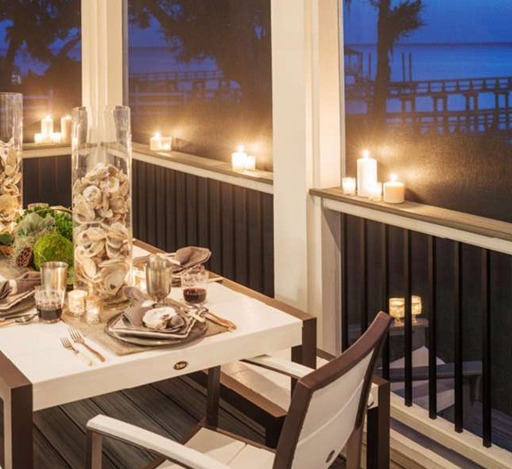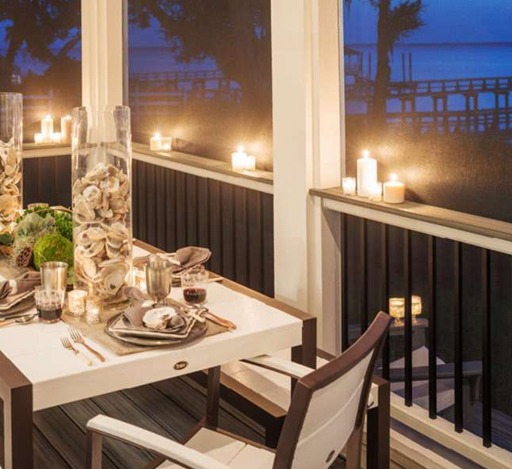 In recent years, the cable railing trend has really taken off. It can either add a contemporary or industrial feel to your deck. The best part of cable railing systems is that they can be combined with wood, metal, vinyl, or composite depending on the look you are trying to achieve.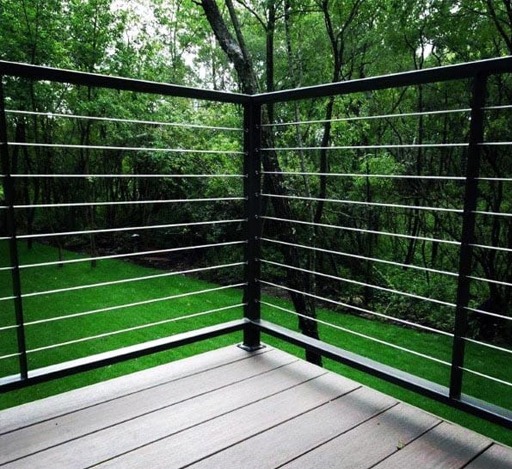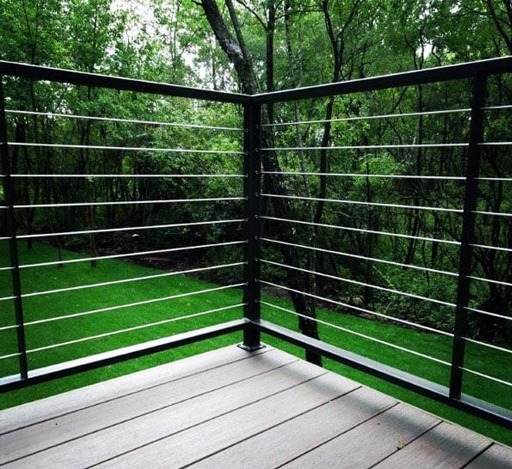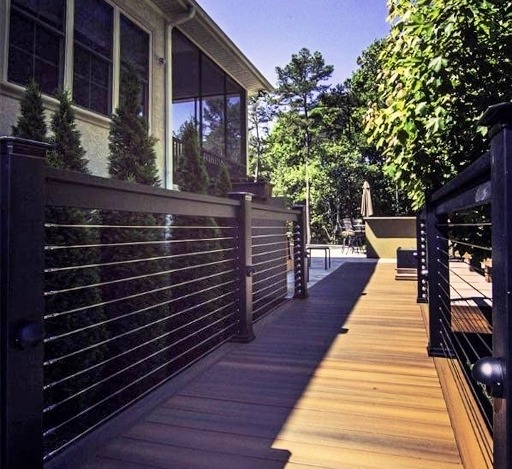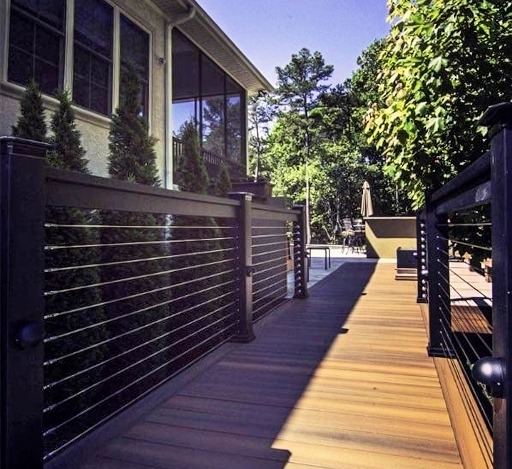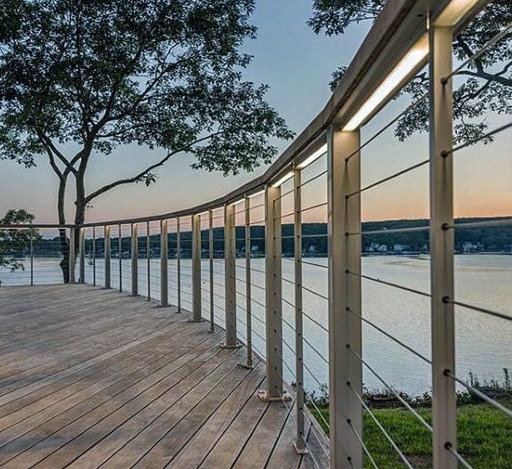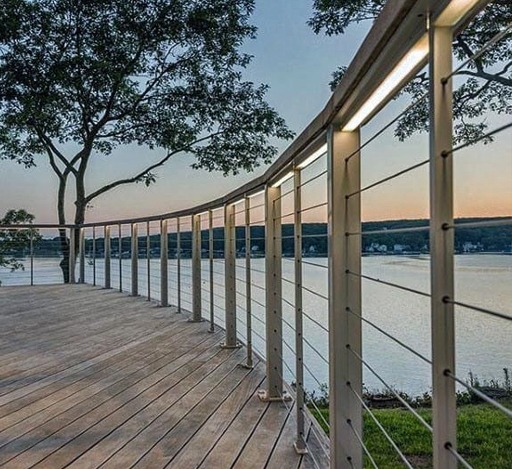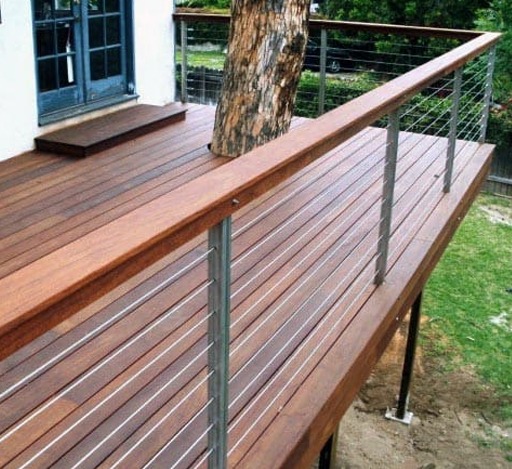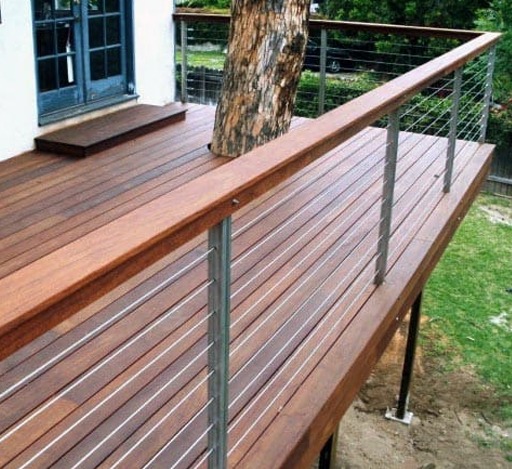 For the ultra-modern and ultra-sleek, glass railing systems are as elegant as they are beautiful, especially in locations where sweeping views are the main attraction.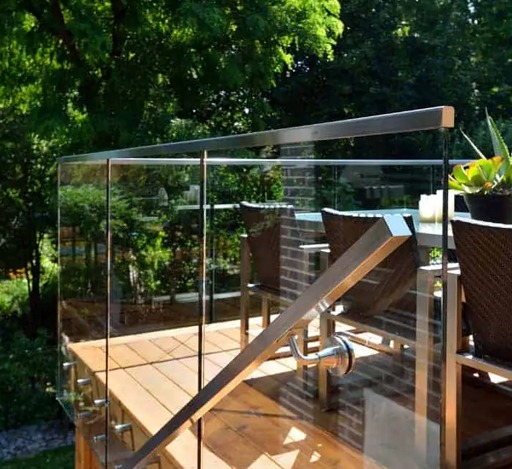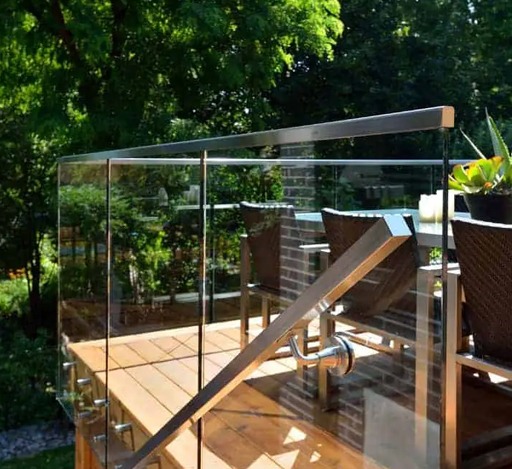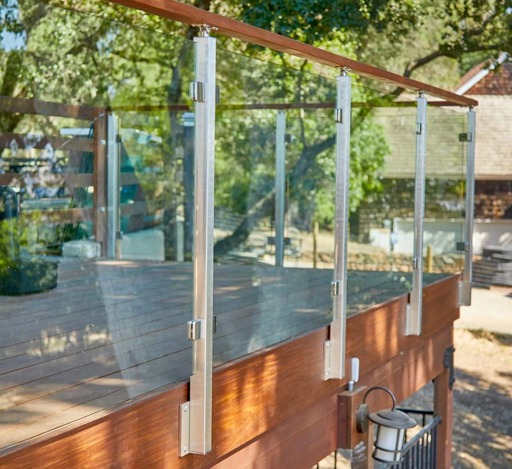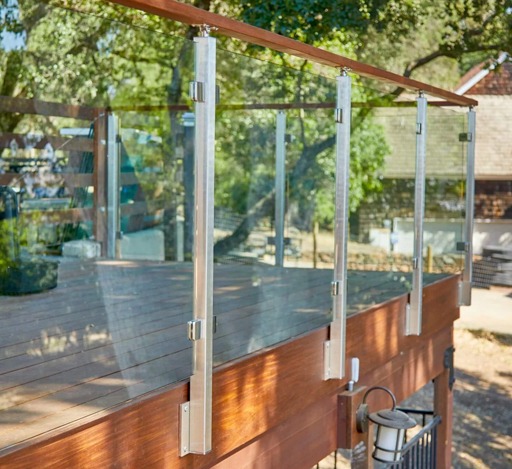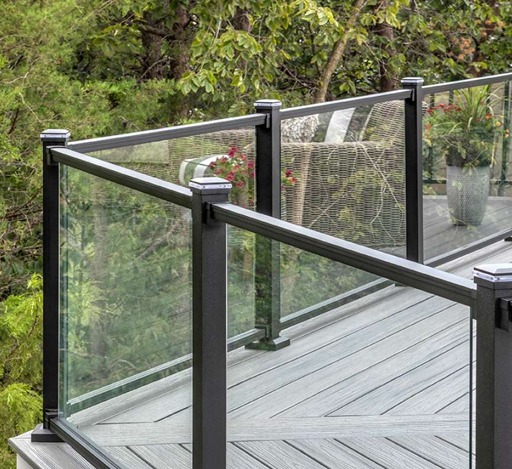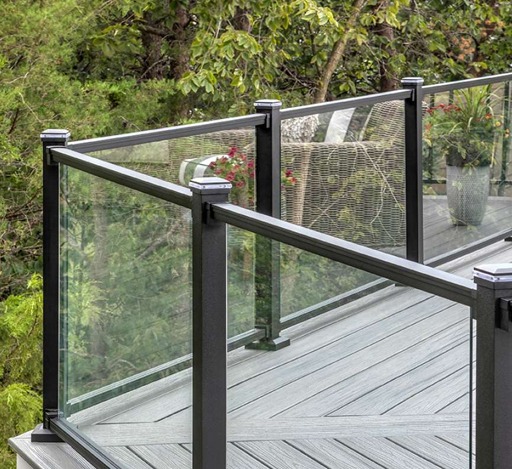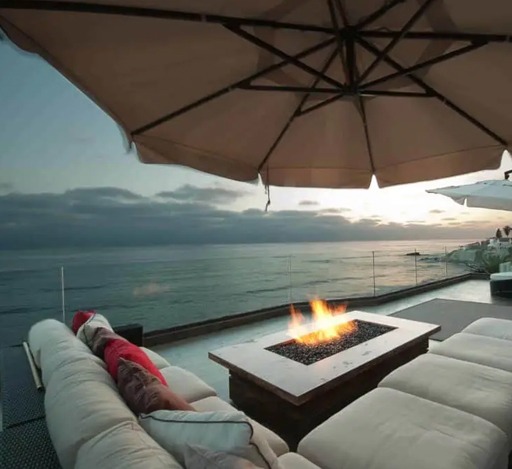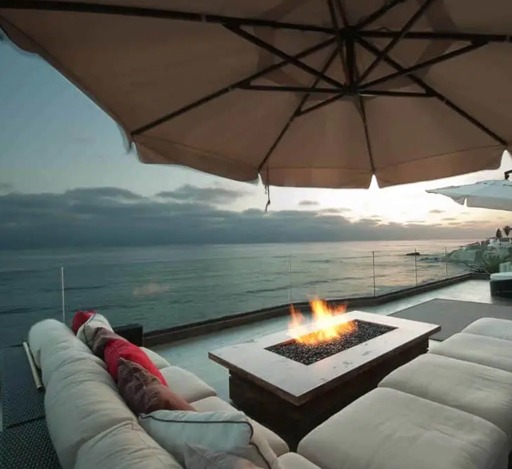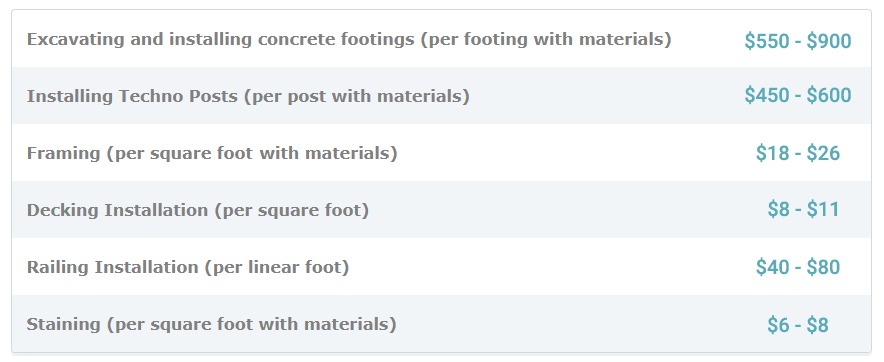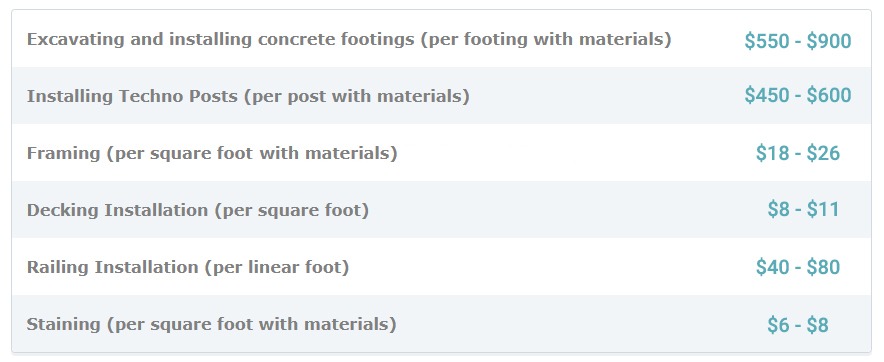 11 Gregory Drive
South Burlington,
VT 05403