To book drywall installation or repair services, please visit our sister company Expert Painters
Drywall, also referred to as sheetrock or wallboard, is the most common material used for interior walls and ceilings. It is made by compressing gypsum plaster into rigid sheets, which are covered on each side with a thick paper. Standard drywall is pale gray or ivory on one side, and a darker gray or brown color on the other. The lighter surface should face into the room as it's the one meant to receive the finish (i.e., paint).
Drywall comes in sheets of various sizes and thicknesses. While the standard size is 4 x 8 feet, they are available in much larger lengths. Ideally, you want to choose the sheet size that minimizes the number of seams in the finished product.
The standard drywall or "whiteboard" is adequate for most walls in a room, but there are other types with enhanced features. Here is a breakdown of their applications: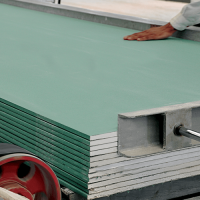 Also known as Green Board, it's more expensive than regular drywall but ideal for high humidity areas like bathrooms and basements. Although it is not waterproof or mold-proof, it can withstand more moisture than usual. This kind of board can also be used as an indoor tile backer.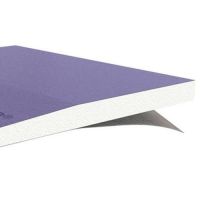 Often purple, this drywall resists the growth of mold and mildew. Instead of paper, the backing is made of a coated fiberglass mat. The gypsum core also has a special coating that prevents mold from growing.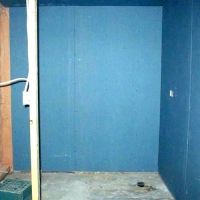 Commonly referred to as Blue Board, it has a high water and mold resistance, so it works well in bathrooms, but it's not made for mud, tape, and paint. Instead, it's used for veneer plastering. This type of board also helps reduce noise and offers low emissions.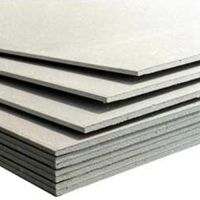 Made from thin sheets of cement with layers of coated polymer and fiber mesh, cement board is often used as backing for tiling or as an underlayment for slate and quarry tile. This sheetrock also provides a level of water resistance, and some are even listed to be used as floor protectors and wall shields in rooms with exposed wood stoves and heaters.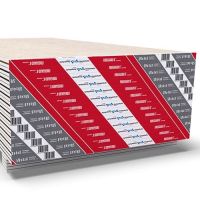 This type of drywall contains non-combustible fibers that can withstand flames for 45 to 60 minutes.  Building codes dictate the use of fire-resistant in areas such as garages, bedrooms, apartment buildings and other multi-family housing units, and many commercial buildings. Because of the extra thickness, it also offers room-to-room sound control.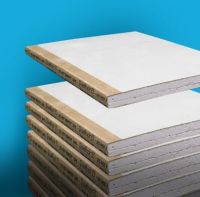 Made with a mix of wood fibers, gypsum, and polymers that help to dampen sound, soundproof drywall is denser than regular drywall and can be harder to cut. Due to its soundproofing characteristics, it is used in areas where noise is a problem or when silence is required in a room.
11 Gregory Drive
S. Burlington, VT 05403