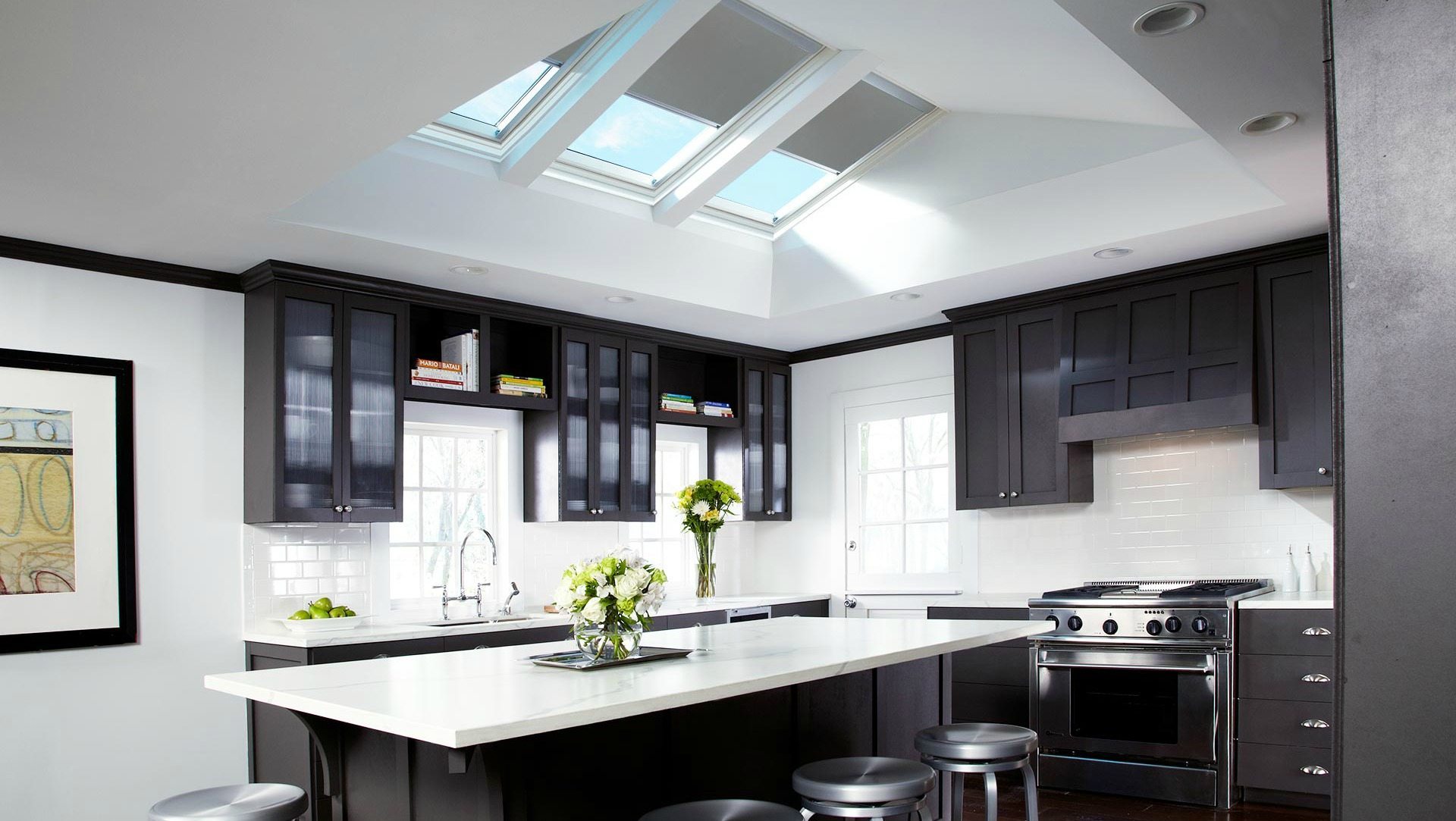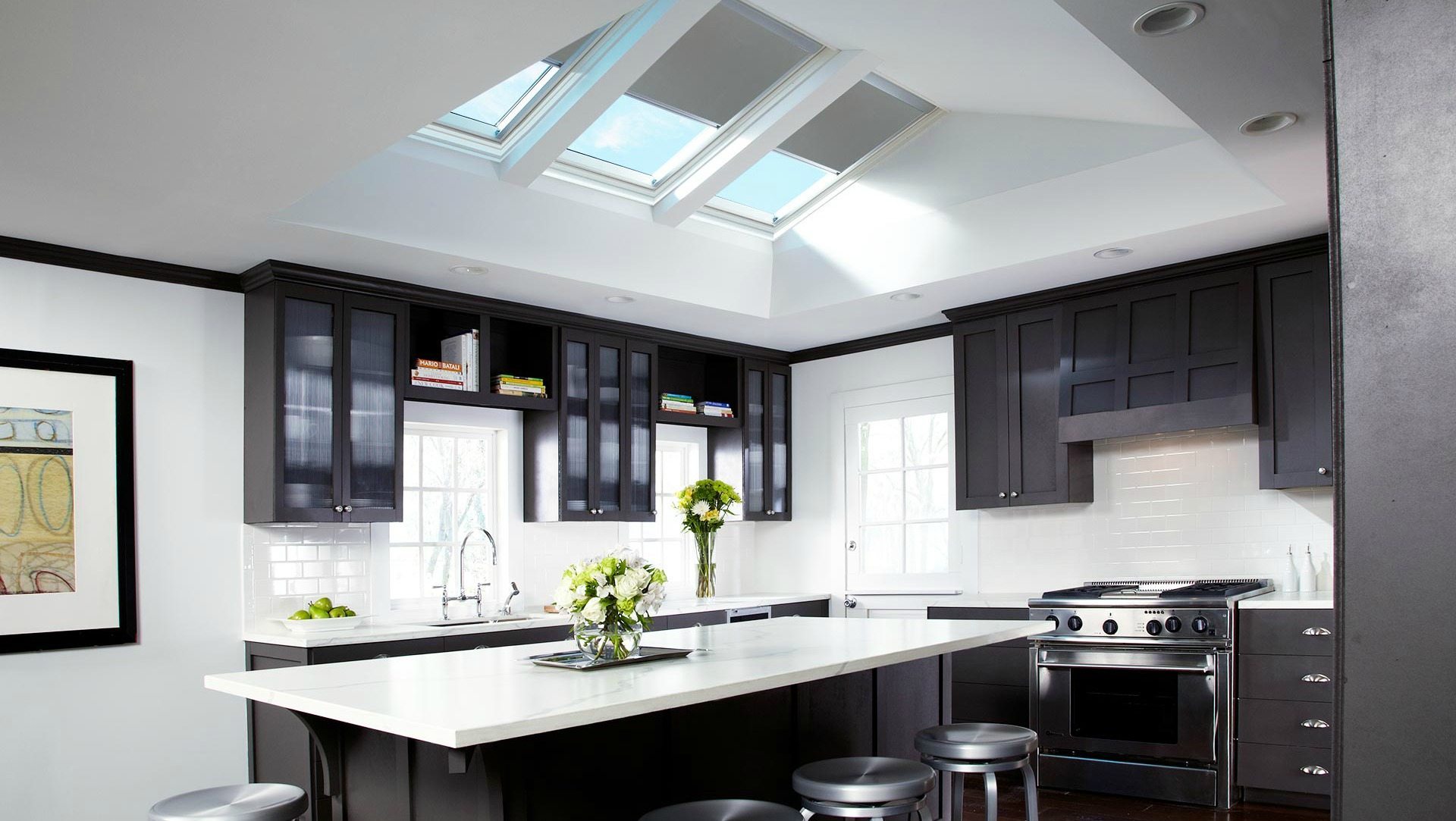 Direct exposure to daylight is essential for our health, but most of us spend 90% of our time indoors. And unfortunately, not even the brightest artificial lighting can match the benefits of natural light. Medical research has shown that winter depression, vitamin D deficiency, metabolism disorders, and sleep disruption are some of the consequences of insufficient daylight exposure.
So, how can you bring more natural sunlight into your home? Here are some great options: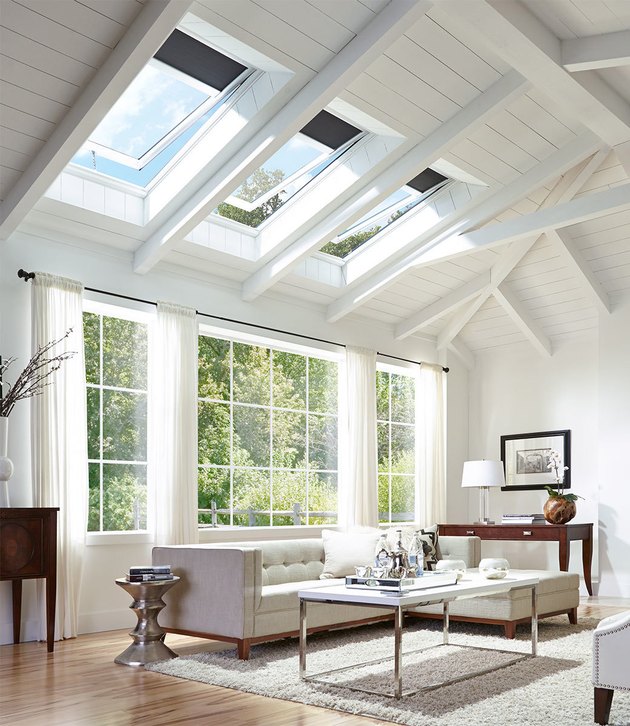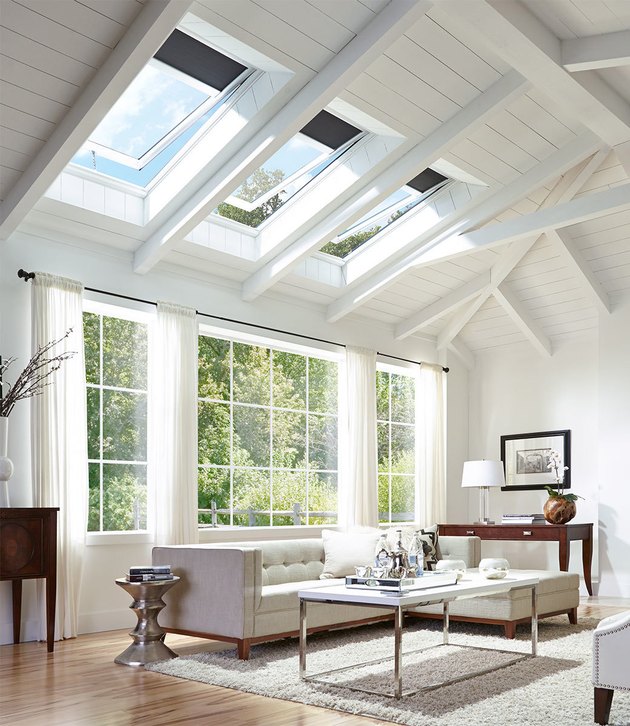 Many people regard skylights as a luxury addition to a home, but that is not necessarily true anymore. In regions like ours, where long winters reduce the amount of daylight exposure, skylights can easily become a necessity. And today's skylights do much more than to add architectural flair. They increase privacy, reduce energy use during the day, improve comfort, provide ventilation, and create bright and inviting rooms in your home.
Modern skylights come in many sizes, fixed or designed to open (venting skylights), and can be installed on any roof, including flat roofs!
Fixed Skylights allow you to have natural light in any area of your home, and you have the option to add solar-powered blinds for added light and heat control. And have you heard of large span skylights? A dramatic glass that spans up to 10 feet without losing thermal efficiency. Hello daylight and night sky!
Venting skylights not only bring all the benefits of natural light but also promote fresh air circulation, contributing to your home's proper moisture/heat balance and comfort level. They can be opened manually or have an electric or solar-powered motor controlled with a wall switch or a wireless remote. Blinds are also an option.
Roof windows are similar to venting skylights, installed in the same orientation, and 'in-plane' with the surrounding roof. They are typically placed within easy reach at a minimum of 15° pitch. Unlike venting skylights, which pivot from one end and move only a limited amount, roof windows open more fully, some pivoting in the middle to make it possible to rotate the pane for easy cleaning. Some roof windows allow full roof access for repairs, maintenance, and emergency egress.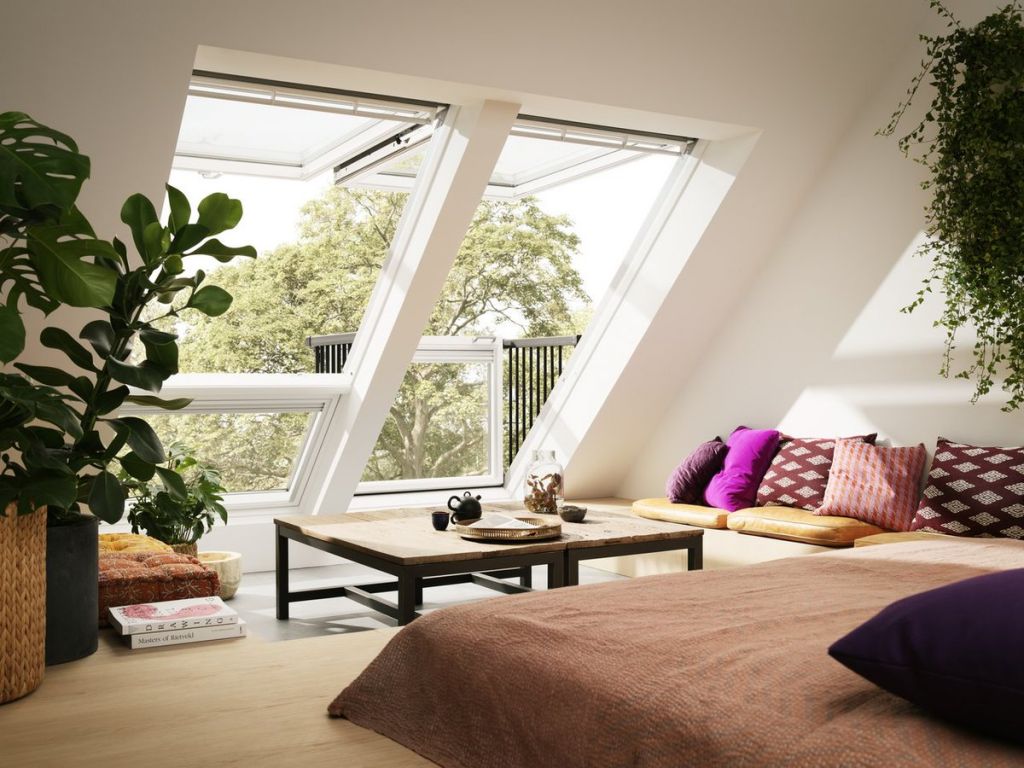 Velux has come up with a new system called Cabrio that adds not only light and air but also extra space to any room. This innovative system goes from roof window to balcony in just a few seconds, turning any loft space into a private escape.
Need Window Cleaning? Call Sparkles for a streak-free shine.
One of the newest trends in natural lighting is the sun tunnel, also known as a sun tube or tubular skylight. Sun tunnels can be installed within an afternoon, making them one of the fastest and most inexpensive ways to provide natural light to small spaces like bathrooms, closets, halls, and laundry rooms.
Sun tunnels consist of a sealed, domed round window attached to the roof and a mirror-finished rigid or flexible tube that transmits sunlight down to a diffusing lens affixed to the ceiling of the room you wish to illuminate. Their standard diameters (10, 14, or 21 inches) allow them to fit between roof rafters or trusses easily. The polished tubes that carry sunlight into the room can be extended to reach through any attic space to the ceiling of a room below.
The best part: they look just like a recessed light in your ceiling!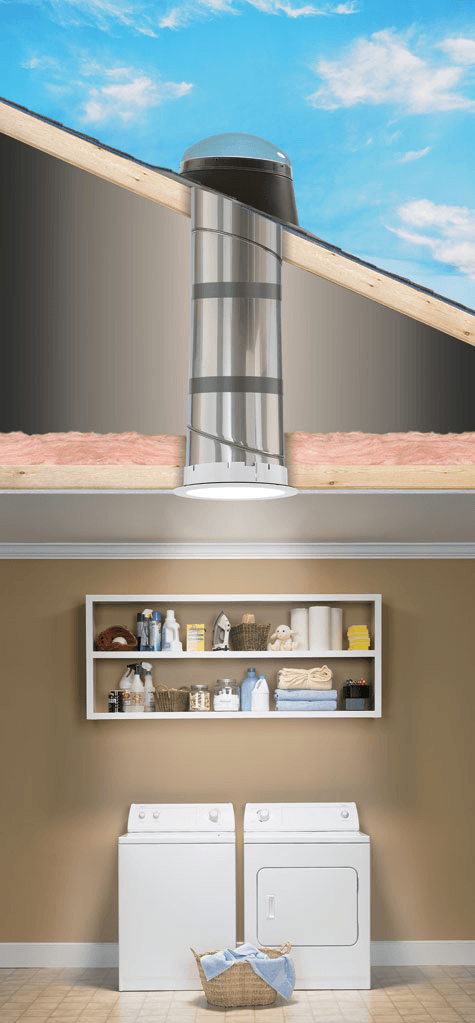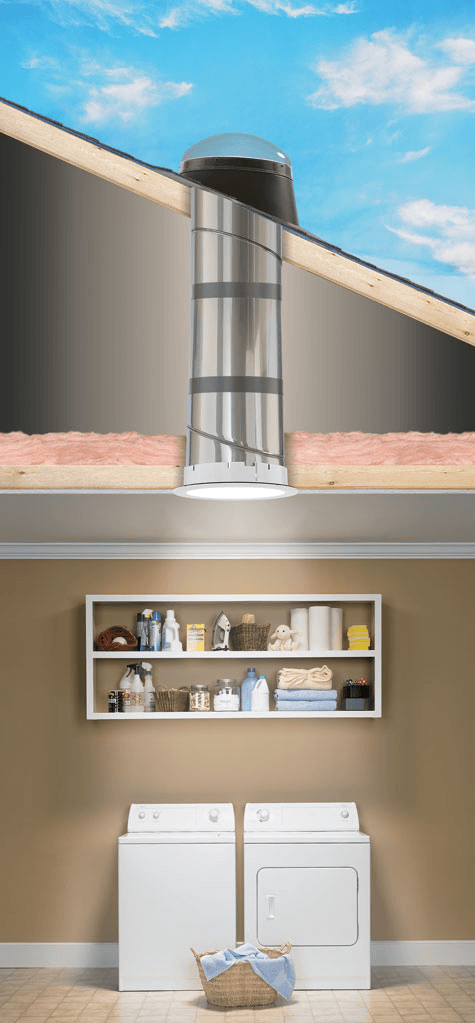 Although there are many companies to choose from, we have partnered with Velux as they are the market leader in the manufacturing of skylights, roof windows, and sun tunnels. Their products are complemented by a complete range of blinds, electronic accessories, solar panels, and shades.
But a great skylight is only great if it is installed correctly. And that's where we can help! Polli Construction is a Velux certified contractor. That means that our team has gone through extensive training and have the knowledge and experience to install your new skylight and ensure that it performs as it is supposed to for many years to come.
11 Gregory Drive
S. Burlington, VT 05403