SCOPE OF WORK
ROTTEN WALL REPLACEMENT
NEW WINDOW INSTALLATION
SKYLIGHT INSTALLATION
CUSTOM TRIM
DRYWALL
INTERIOR PAINT
SIDING
REMOVE CEMENT WALKWAY
NEW DECK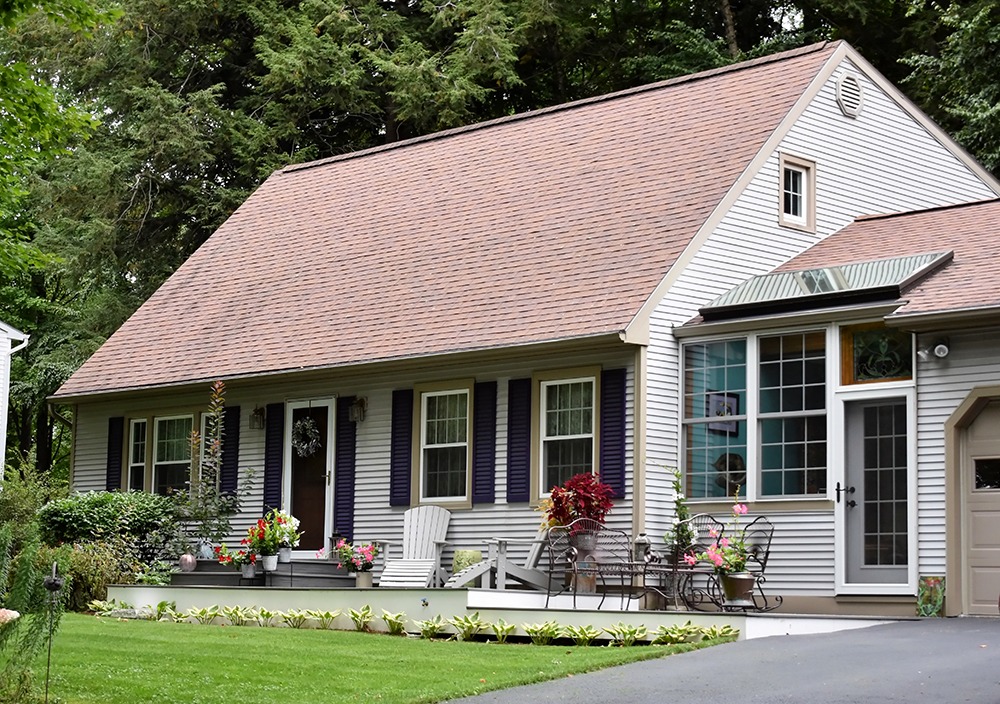 We installed the biggest Wasco Skymax skylight in New England: 42″ x 99″ – 29 square feet! That by itself was a great accomplishment for our team but what made this project even more special was the nice thank you letter we received from our client shortly after:
"This summer we had the amazing experience of working with Polli Construction to replace the rotted wall of our thirty-year-old breezeway sunroom and construct a new deck/porch to replace the old cement walkway and stairs leading to our front door.
Day one of construction or destruction the backhoe remove all the cement, old bushes, and front steps. The job site was left clean and neat by the end of the day, as it was every day during the entire project.
The work crew was on time every day for three weeks. They were polite, amusing, and extremely hard working. There were very few breaks or long lunches. The workmanship of the master carpenter was second to none.
Only top quality materials were used throughout and the level of craftsmanship was superior to anything we have encountered before.
The work was completed on time and within the budget we had agreed upon. It enhanced the front of our house and gave us a beautiful new sunroom wall complete with our stained glass window back in its spot and a great wide shelf for our family of cats.
We would not hesitate to use Polli again and would certainly recommend them to anyone contemplating a project of their own. Thanks for making a big project run smoothly and relatively stress-free."
11 Gregory Drive
South Burlington,
VT 05403