Excavation and Drainage
Excavation and Drainage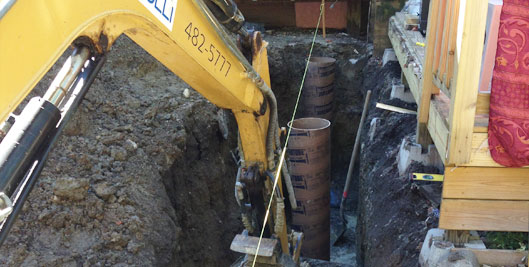 Excavation work is required for a variety of different reasons. Sometimes you need to change the drainage on the property, or dig for foundations or underground utilities.
…
We can dig space for a new foundation or culvert, or run underground electrical lines or water pipes. If you are experiencing drainage issues, we can install perforated pipe and redirect the water away from the property.
…
Excavation work may be required for any work on your driveway or patio, and bringing in the appropriate stone can be vital to the success of your project.
…
It is important to have a working knowledge of all these issues, and to have the right equipment to get the job done right.