Egress Windows
Egress Windows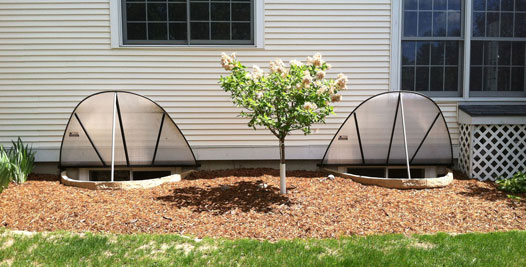 Egress windows are one of the best investments you can make in terms of home improvement value.

Two means of egress are required by code in basements and in bedrooms, giving people more than one way to escape during an emergency. A door qualifies as one means; the other is usually a code compliant window with a "clear opening" of at least 5.7 square feet. An existing window of 5.0 square feet is acceptable, but if you replace it, the new window must meet the 5.7 square foot requirement.

If you wish to create new living space in the basement, you will probably need an egress window installed, and we recommend going with either an all-vinyl or all fiberglass one. The window can be a double hung, casement or slider, but regardless of which one you choose, it must meet the size specifications. Since most basement egress windows are below grade level, there are a few issues we have to deal with. We must ensure water won't get indoors and frost cannot reach the concrete footing of the house.


This is not a project for homeowners.

These installations are not easy. They require some minor excavation, where we cut out a portion of the foundation and dispose of the cut concrete before adding drainage, insulating the footing, and installing a well along with the window. After the project is finished, we can remove the remaining soil or leave it on site.

The size of the cut we need to make in the foundation depends on the type of window you want. A casement window requires the smallest opening in the concrete, while a slider often requires the largest cut.

Egress Window Costs vs. ROI
The return on investment is high with egress windows. They add more livable square footage to your home without the huge expense of an addition, opening up your basement to natural light and bringing new possibilities to the room. Many homeowners choose to add a new bedroom once the installation is complete.

The building codes for egress windows are often intimidating for homeowners, but we know them inside and out. Our team will manage the project from planning to finish, setting you up with a code-compliant basement or bedroom that feels like new.